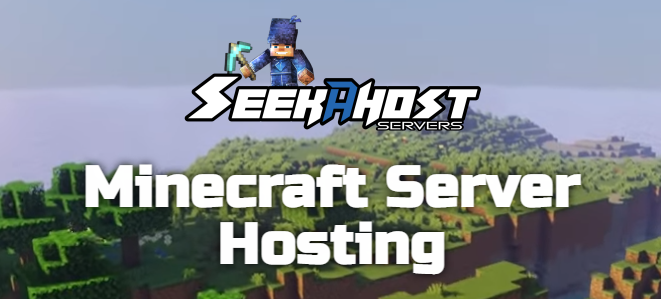 Best Uk Minecraft Server Hosting for Bedrock and Java Servers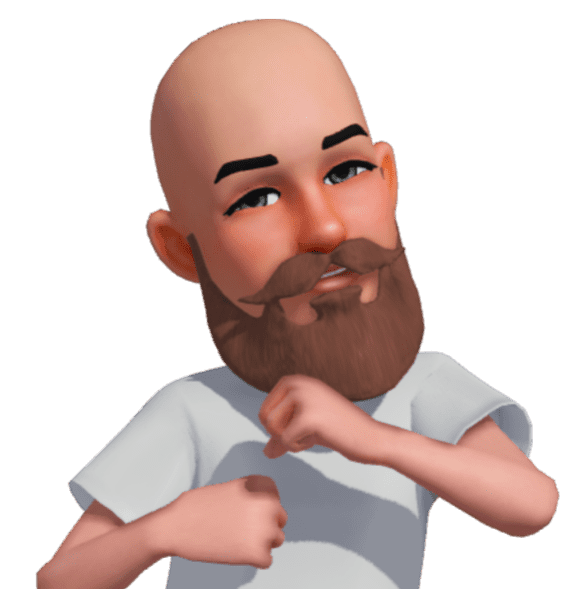 By James Flarakos | October 3, 2022
Are you looking for affordable, good value Minecraft server hosting in the UK? Get started with SeekaHost the UK's number 1 Minecraft server hosting company.
What Is a Minecraft Server?
A server is a place that you can host a Minecraft world in order for multiple people to join. Much like the single player game but tailored for multiplayer and giving you the ability to share your address with anyone who wants to join.
Much like realm you can start or use an existing Minecraft world and host it online to play with others. With a Minecraft server you don't have as many limitations as realms.
Firstly, you don't max out at only 9 players. With SeekaHost you can start small and work your way up to 200 players on a single server! Or even more for custom requests.
You get full control of your world, the choice of bedrock, java or modded server to enjoy any type of bedrock server and even a custom domain address you can use to join on your server with.
We believe in having the best Minecraft server sin the UK and provide all the popular server jars but also can install custom ones on request.
How Much Does a Minecraft Server Cost?
The way a Minecraft server works is that you pay and own the server up until you want to cancel. Whilst you host it you have complete ownership of the server and all the settings of it, giving you full control.
You can choose from different packages to suit the player size you're looking to host a server for.
| Server Size | Price Per Month |
| --- | --- |
| | |
| | |
| | |
| | |
| | |
Why SeekaHost Is the Best in the UK For Minecraft Server Hosting

Once you login to your server with Multicraft (login details are sent as soon as you purchase your package) you can fully control all aspects of your server. Using multicraft means you can check your console, your players, select the server type, add mods addons and much more!

We have a number of ways of keeping your world safe. First of all, we keep backups for up to 1 week of all servers ourselves for extra safety. Secondly you have the choice to backup and then restore from your multicraft. It's simple! Click one button to backup, then if you need to restore your world, just click restore. You can also do so through your FTP file access.
Change Server Types in Seconds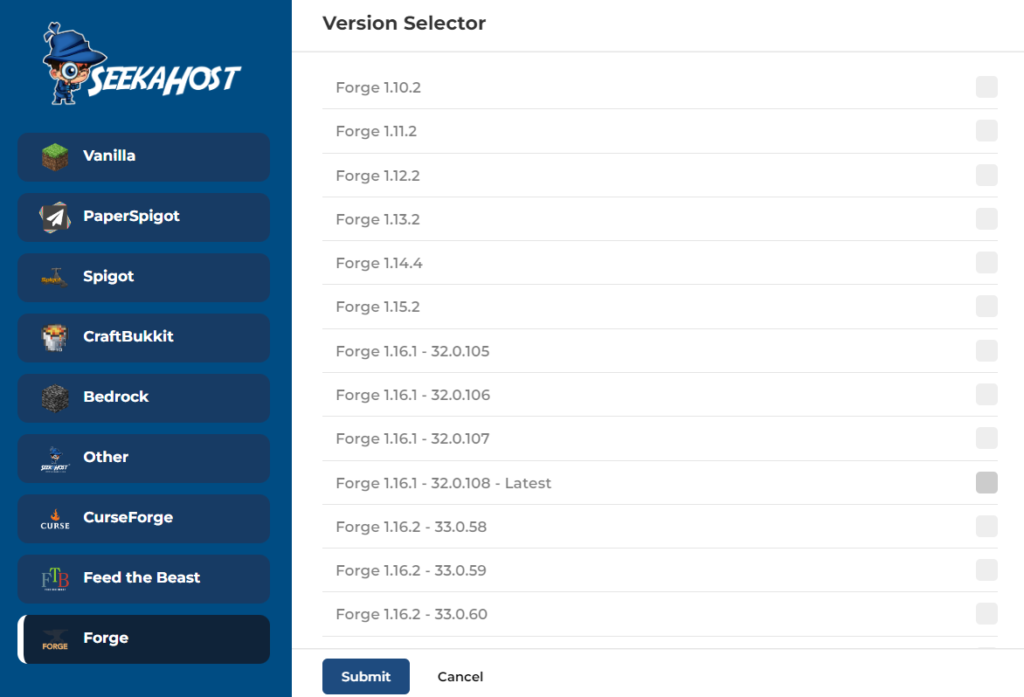 You can make your Minecraft server the way you want. Choose the type of server you want, the version and get started in seconds. 
Not only can you choose another server type but also install a custom jar, this is to give you complete control of what server jar you want, whether its custom or a modpack. You can upload it and get playing on your Minecraft server.
Play Better With Better Ping
UK servers are based right next to the UK in Germany due to the server location and servers themselves being of high quality.
This means that not only will your ping be super low when joining your server but that you will experience much less lag than other hosts that don't have local servers.
We also have servers throughout the USA so that customers abroad that aren't as close to Europe will also get a great ping to their server once they start. You can choose your server location when signing up.
We take a personal approach to Minecraft server hosting in the UK and USA. We offer free plugin and modpack support for our hosting, meaning that if you can't get something installed, you can reach out and one of our agents will be happy to assist you.
Our guides cover most Minecraft server subjects along with our videos to also guide you through configuring your server with all the different features that you get.
Author Profile

I love to make Minecraft content, and easy quick tutorials for others to use. And you can see more video and tips at www.jdogofficial.com