How Much Does A Minecraft Server Cost?
Know What Costs To Run A Minecraft Server...
Hosting a Minecraft server does not have to be costly.
You can find several guides about hosting your own Minecraft server. And with these guides, you can start playing with your friends and other Minecraft lovers.
But before you set up a server, it is important to analyze how much does a Minecraft server costs.
How much you have to pay for your multiplayer server depends on the server's type and capacity. And the version that you want to play on.
This video aims to help you understand the Minecraft server hosting options. And it will also guide you towards selecting the option that fits your needs and budget.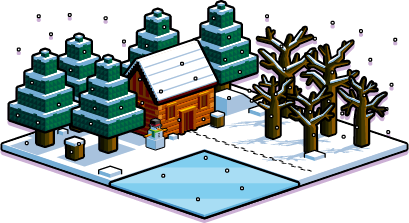 Minecraft Server Hosting -
What Are The Options?
There are two ways in which you can host a Minecraft server.
1

Host the server on your home PC.

2

Host the server on a remote server with a hosting service provider.
We will be discussing how much does it cost to run a Minecraft server, associated with both these methods in detail below. 
Note: The Minecraft server cost varies if you go for a JavaScript server (for PCs) and the Bedrock version (for mobile devices). Players of these two versions cannot use the same server, and you'll have to set up separate servers for each.
Hosting Minecraft on Your Home PC
At first glance, it seems like hosting your Minecraft server on your home PC is practically free. Of course, you have no fixed monthly cost to bear, but that doesn't mean it is free of cost option.
To host the Vanilla version of Minecraft for 1-5 players, you need a minimum of 1.5GB of RAM. And the average cost of a PC with such a configuration is around $500. 
Plus, you will have to pay for the Wi-Fi and electricity. Remember, you will need to keep your device fired up 24/7. Otherwise, other players will be kicked out of the game when you power off your device. 
Is your player pool likely to increase over time?  
Would you be installing modpacks for an enhanced gaming experience? 
In both these situations, your home device might not offer a smooth performance. And with the overload, you will have to spend more on the maintenance/replacement of your device parts. 
Moreover, you are truly on your own if you host your Minecraft server on your home PC. If you face any technical issues, you have no dedicated support. 
Maintaining a constant uptime and smooth gaming experience gets tough with this method. And the costs might seem less in the beginning, but they soon start piling up.
Now, that is a situation that has no upsides. You have to spend more, and yet you don't get an interrupted gaming experience. 
It is a suitable option only for a limited number of occasional players.
Using Minecraft Hosting Services
There are several game server hosting companies that offer Minecraft hosting. 
With professional server hosting, your device is freed from the extra load. You can switch off your device, and your game will still be running for other players. This is because it is hosted on a secure remote server with 100% uptime.
Do you think Minecraft server hosting will be heavy on your pocket? Well, that's not true with SeekaHost.
SeekaHost offers Minecraft hosting packages starting at $2/month. With this Wooden Sword plan, you get 2GB RAM and slots for 12 players. For beginner Minecraft server hosts, it is a decent enough plan to get started. And after you start growing your Minecraft community, you can upgrade to higher plans. With each plan, upgrade the RAM that you get and the number of player slots goes up.
The available plans are as follows –
If you want a server with even more capacity, you can get in touch with us. Once you have relayed your needs to us, we will offer you a custom Minecraft server hosting package. 
It is also important to note that with all SeekaHost Minecraft hosting plans, you get a custom domain name. And you also get complete modpack support. 
This ensures that your Minecraft experience is not limited in any way.
Can I Purchase Realms Instead of Hosting My Minecraft Server?
Now, a lot of players feel that instead of hosting a Minecraft server, they can purchase realms. But that is not the cheapest option. And neither is it the more efficient one. 
In the US, you can buy Realms starting for $7.99 for ten players. The exact package costs vary across countries. You can check for the exact rates here.
But for less than that amount (for $7 only), you can get our Gold Sword hosting plan. The plan comes with 36 player slots and 3GB RAM. With SeekaHost server hosting, you are getting a direct benefit in terms of how many players can be added.
Also, having your server gives you more control than buying Realms. 
Past user experience has also shown that with Realms, players sometimes experience log in issues. And the gameplay is restricted. 
That is not the case with SeekaHost servers. Our servers are 100% fool-proof. And in case you experience any technical glitch at your end, our experts are always available to help you out.
Get SeekaHost Minecraft Hosting Today
Minecraft is a video game that is not just played for the fun of it but also for passion.  Dedicated players can also earn from their servers and make a living playing the game that they love. 
But before you can make use of several ways to earn from Minecraft, you need to have the right server. And SeekaHost offers just that. 
You can get your Minecraft server hosting now. And start playing right away. And if you are still not sure about how much does a server cost, talk to us and we will explain what does it cost to have a Minecraft server.