How To Run Your Own Minecraft Server?
and earn money from Minecraft servers in 2021...
Calling Minecraft just a video game is an insult. It has a whole fandom, and Minecraft is truly a world on its own.
And there are several ways to play Minecraft. You can go solo. Play with others on public servers. Or play with your friends at home. But the most engaging and rewarding way is when you have your own Minecraft server
Your server will keep you in control of your Minecraft world. You decide who gets to play. You set the rules. And you can also make money.
Yes, hosted Minecraft servers can also be used to earn money, and we'll be discussing the ways right here.
If you want to know how you can set up a Minecraft server, build a community and earn from it, you can check out this video.
The process of setting up a Minecraft server (as discussed in the video) is as under –
Get hosting. You can check SeekaHost Minecraft hosting plans and select the one that suits your needs.
Go to the Settings menu in the game control panel.
Set your world's name, server name, and domain name. Make sure to have a catchy server name so that more people would want to come and play on your server.
Select the version of Minecraft that you want to play on. (SeekaHost supports all versions, including Java, Bedrock, and more.)
Do the configuration settings to ensure the game is as per your personal preferences.
Note - The process of setting up a server varies from device to device. You can check out this detailed guide by SeekaHost game server hosting experts. It mentions the exact steps you need to follow depending on the device and the Operating System.
Deciding on the Type of Minecraft Server
When you create your Minecraft server, you have a lot of different options. 
You could host a simple Survival server for basic gameplay. Or you go to the other end of the spectrum and host a heavily modded server too. SeekaHost Minecraft hosting lets you add all types of mods and modpacks. This means you can do as many customizations to the gameplay as you like. 
You can also go for Economy servers. Or Factions servers where people try to create larger groups for playing. If you are comfortable with a no-rules policy, you can also create an anarchic server. And offer an unrestrained gaming experience.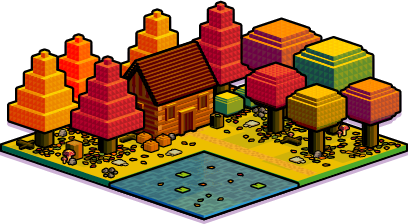 Getting Started With Your Server
Once you have set up your server, there are still a couple of things that you should do before inviting other players –
1

Set up an Anti-cheat plugin. This is especially important if you are using the JavaScript version.

2

Add mini-games or multi-worlds. This is a completely optional step, and you can choose to skip it if you love the Vanilla gameplay. But if you want to spice up things a bit, mini-games and multi-worlds are the best way.

3

Whitelisting. If you don't want to play with only limited players (those you know), you can whitelist certain players. This will limit the access to your server to only those who are whitelisted.

4

Set up backups. When you are playing with multiple people, you cannot risk getting your server tampered with. If someone tries to destroy your world or tamper with it, backups will come in handy. You can restore your game to the backup version. And play without issues.

5

Grant permissions. The OP (operator) permissions can be shared with players you trust. This permission setting will give them access to multiple settings. While it is good to have other people who can manage your Minecraft server with you, it is important to share the permission with only trusted players.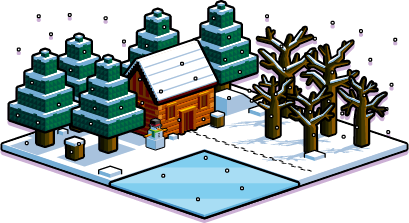 What not to do?
One thing that you should never do with your Minecraft server is to fiddle with the FTTP files. These files, if deleted or modified, can cause issues with your game. So it is best not to meddle with files that you aren't sure about. 
If there is an issue with your server, contact our Minecraft experts for query resolution.
How To Build a Community of Minecraft Players?
Once you have set up your server, you need people on board to start the gaming fun. Also, to be able to earn from your Minecraft server, you'll need to build an active community of players.
Some of the ways to start building a community and getting people to play on your server are,
Join Discord
You can use Discord for advertising your server and getting more players. With Discord, you can publicize your server and also know more about other servers. You can advertise on different channels and share what facilities are available on your server.
Join Planet Minecraft
Planet Minecraft already has a bustling community of Minecraft fans. You can harness the reach of the platform to find players for your server. If you make YouTube videos of Minecraft, you can upload those on Planet Minecraft or share your Discord link. Keeping people updated is the best way to attract them to your server.
Use Facebook
There are a lot of heavily populated Facebook groups for Minecraft lovers. You can join these groups and use them to advertise your servers. You can also use this platform to get help and advice from other Minecraft pros and server hosts.
With all these community-building efforts, you will come across several other servers too. It is good to take inspiration from them and improve your offering. But don't blatantly copy them.
Monetizing your Minecraft Server
Owning and operating a Minecraft server costs time and money. Though SeekaHost plans are the cheapest in the market, it is a great idea to earn from your server. 
However, you need to make sure you are adhering to the commercial usage guidelines. 
You can watch the video for a simple explanation of what you can and cannot do. Or you can read the entire list of terms and conditions here.
1

Charge for access to your server

2

Earn from in-game advertisement and product placements

3

Sell cosmetic enhancements

4

Get sponsorship

5

Ask for donations from the players on your server
Once you have understood all the details, you can go to the SeekaHost Minecraft hosting section. Then you can choose from hosting plans starting at as little as $2/month. 
Host your own Minecraft server, build a community, have fun and start earning right now.