25OFF
Get 25% off your first server with us using code
World's Best Minecraft Server Hosting
High performance servers to host your online games and start playing instantly with multiple players by running your own server.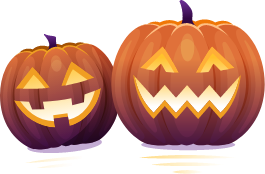 Our game server hosting services are the best!
Performance that exceeds your expectations and features you are about to fall in love with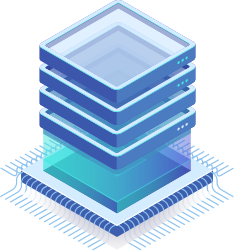 High Performing CPU
We use CPUs that enhance the gaming performance. Our servers are equipped with up to 4GHz & 5GHz on CPUs and RAM up-to 6GB.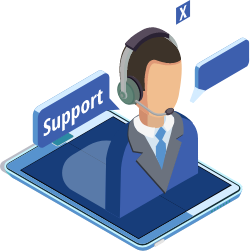 Tech Support
Our experienced support team will not only give you gaming hosting support but also help you solve any tech issues.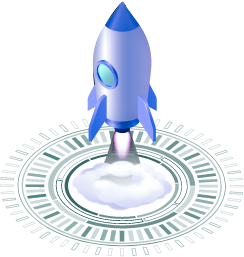 Unlimited SSD
All our servers are powered with SSD storage or NVMe SSD storage. We also offer unmetered usage for all packages!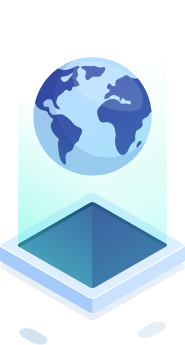 Multiple Locations
Create a Minecraft server in any of our multiple locations! Play with low latency from many server locations, which we're constantly extending. We are adding more locations soon.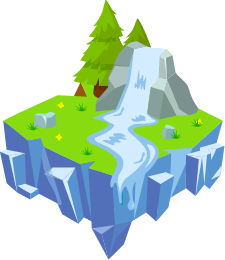 MODPACK
We offer almost all of the popular Minecraft modpacks and server types. We are adding more and have Java Edition, Bedrock Edition, Spigot etc.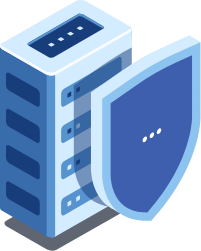 DDOS
We offer the most powerful anti-DDoS solution for all our servers. It provides your services with round-the-clock protection against all types of DDoS attacks.
Our game hosting plans allow you to host and scale.
The gaming performance will exceed your expectations especially at our price. All our Minecraft server hosting packages supports Java Edition for PC, Mac, Windows and Bedrock Edition for Windows, ios, Android.
Netherite Ultimate Package
The SeekaHost Minecraft Hosting Ultimate Players plan gives you the highest performance and up to 200 player slots. The specification are Intel I7 or AMD Ryzen CPU, 24gb Ram and up to 2TB storage which gives you full charge for your Minecraft Server. And if you need more than this, please get in touch with us for a custom sever arrangement.
Make the switch to SeekaHost today.
Join people who are choosing better hosting than their old hosting!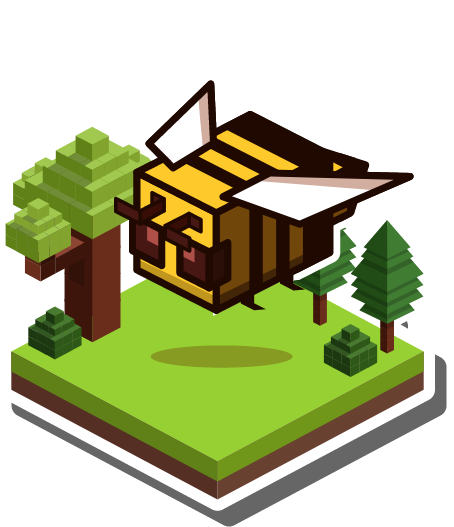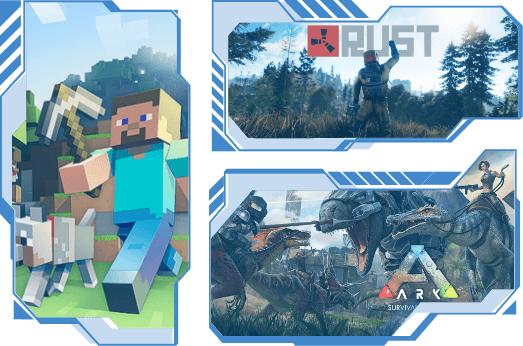 Best Games Server Hosting
When it comes to online games the performance matters and for that you need the best game server hosting services. At SeekaHost we have tested the best game server technologies that do exactly that.
SeekaHost is one of the oldest web hosting companies in the world and we have the best people with us. We play online games daily and that is why we know how to support the gaming industry with the best servers.
Our prices are competitive, and we do take security and up time seriously. When you buy game servers at SeekaHost you get 24/6 live chat support and technical advisory services over the phone on demand.
We work towards the greater vision and that is to provide the best games server hosting available to enable a delightful gaming experience for our customers.
Minecraft - The Greatest Video Game of All Times
What do you call a classic that is still very much in vogue? Well, we don't know if Oxford or Merriam-Webster have a name for it, but Minecraft qualifies the criteria.
For those who live under the rock, Minecraft is a sandbox video game that has sold over 200 million copies. And it is rightly crowned the Greatest Video Game of All Times.
Minecraft is a wilderness survival game where players survive and then thrive in a 3D world. Players start with a premade village that has village dwellers and mineshafts that are full of monsters. And after they are done surviving, they can unleash their creativity to create a world of their own.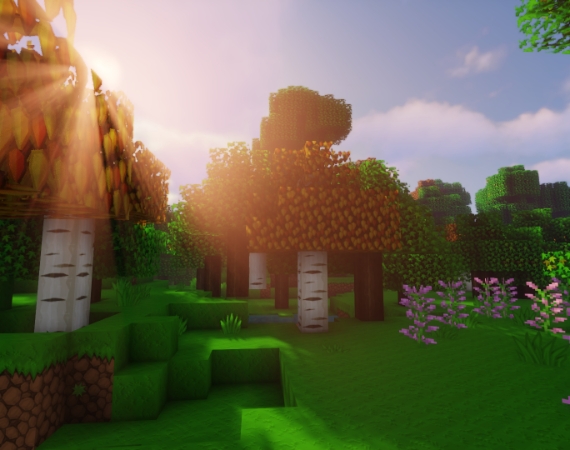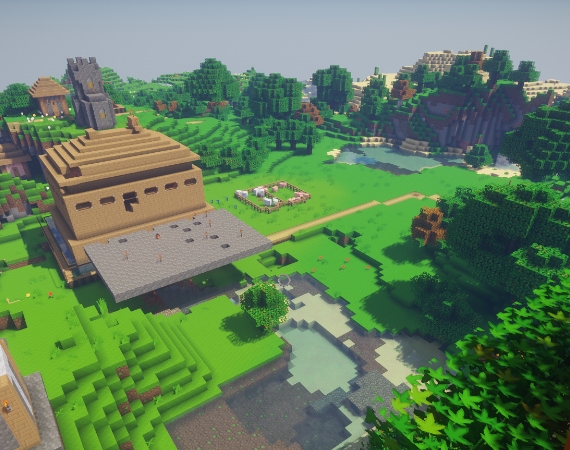 And what started as a bare-bones sandbox game has now grown and evolved into a full-fledged franchise. With spin-off games, officially-licensed novels, and a documentary to its credit.
Minecraft is a game that grabs player attention and inspires creativity like no other. But its impact and applications have been widely discussed outside the gaming spectrum too. Especially in CAD (computer-aided design) and the education sector.
And that's not all. Several games, with striking similarities to Minecraft, called clones, have been launched. A LEGO set is based on Minecraft, and the merch is available at Jinx, an online game merch store.
Plus, Egmont Group, a children's book publisher, has signed a deal with Mojang (the Swedish company that owned Minecraft) to publish Minecraft handbooks, magazines, annuals, and poster books.
Minecraft - The Development
Like everything else that goes on to become great, Minecraft had a humble beginning. Drawing inspiration from many of the popular games at that time, Markus "Notch" Persson created Minecraft in 2009. Here is a timeline of the journey
May 2009
Notch released the pre-alpha version, known as Minecraft Classic. It was a very simplistic builder with only a couple of blocks. More elements and the multiplayer mode were slowly added.
October 2009
A skeleton or test Survival mode was launched. New enemies like Spiders and elements like TNT were added.
June 2010
Minecraft became an Alpha build. Redstone and an independent launcher that supplanted the original browser came into existence.
December 2010
Minecraft entered the Beta stage. Before this, a lot of new elements were added. A multiplayer survival mode was also introduced before the Beta version came out.
2011
These updates continued even in 2011. And the final Beta version was known as the Adventure Update.
November 18, 2011
Mojang launched Minecraft 1.0 and became a full-fledged game.
2012
Minecraft became available for Android and Xbox 360
2013
Minecraft became available for Raspberry Pi and PlayStation 3
2014
Microsoft purchased Mojang and Minecraft intellectual property for US$2.5 billion.
There have been 16 major updates to Minecraft between 2011 and 2020. The updates are as follows
Version 1.1 (Early 2012)
Spawn eggs were added, and the beach biome was reintroduced.
Version 1.2 (March 2012)
Iron golems, zombie sieges, and jungle blocks were added.
Version 1.3 (2012)
Trading with villagers and the pyramid biome were introduced.
Version 1.4 (2012)
The last update of 2012 was called The Pretty Scary Update. Wither boss and anvil were the highlights of this version.
Version 1.5 (March 2013)
The Redstone Update introduced the Redstone system and opened up the option to use Minecraft realms to set up servers.
Version 1.6 (July 2013)
The Horse Update introduced mounts like donkeys and horses.
Version 1.7 (October 2013)
Called The Update that Changed the World, 1.7 added 31 new biomes to Minecraft.
Version 1.8 (2014)
More commands and the spectator view were added with The Beautiful Update.
Version 1.9 (2016)
The Combat Update revolutionized the combat system and added more content to the End.
Version 1.10 (2016)
The Frostburn Update's most important features included polar bears and fossils.
Version 1.11 (2016)
The Explorer Update introduced new villager professions, new mobs, and new biomes.
Version 1.12 (2017)
The World of Color Update came with a color palette to spice up the creativity.
Version 1.13 (2018)
Update Aquatic was mainly aimed at populating the water biomes.
Version 1.14 (2019)
Village and Pillage came with new mobs and additional blocks.
Version 1.15 (2019)
Buzzy Bees was also an update that came with new blocks and mobs.
Version 1.16 (June 2020)
The latest Minecraft version called the Nether Update came with multiple elements to update the Nether biomes.
Mind-Boggling Stats About Minecraft
Minecraft sales topped 100 million in 2016.
In 2020, the sales topped 200 million.
Minecraft has 126 million monthly active players worldwide.
In 2018, the mobile version of Minecraft reached $110 million in revenue.
Despite being very popular among children and teenagers, the average Minecraft player is a 24-year-old male.
Minecraft also has an ardent follower on YouTube. Minecraft-related videos on YouTube have 2 billion views.
36% of Minecraft servers (3748) are in the US. Followed by 2137 servers in the UK, amounting to 7%.
In October 2020, the number of unique players playing Minecraft daily reached an all-time high of 115,000.
35 million users are currently using Minecraft Education Edition.
According to 98% of teachers who used Minecraft for teaching, problem-solving was the number one skill that the game nurtured.
Minecraft crossed 5 million downloads globally. (As of 2019).
There are 1000 items in the Minecraft marketplace, created by 60 creators.
Minecraft registered a 25% increase in users during the COVID-19 pandemic.
**The above data and figures are gathered from public domains on the web.
Minecraft Server FAQ
Do I get dedicated IPv4 and IPv6 addresses for my server?
Unfortunately, no! We don't provide a dedicated IPv4 and IPv6 addresses for the server. However, you can use the shared IP with a different port.
Do you allow us to use any mods or server jars we want?
Yes, you can install and use any mods or server jars of your choice and have complete FTP file access to your server from the control panel. There is a file manager in your game panel that allows you to use custom modes and jars. You can upload and install it manually or contact our support team to assist you.
Here's a step-by-step guide on how to upload and install the Minecraft Modpacks:
Download the server file for the Modpack.
Unzip the .zip file on your PC and upload all the files inside it to your server.
Rename the file from "modpack.jar" to "custom.jar".
Set your server to use a custom.jar. Go to the option labeled as "change your server type", then click "change to selected jar".
Add a new world from the control panel and click on save. This allows for mods to enhance your game experience by altering world generation and ore-spawning.
Restart your server and enjoy your new Minecraft Modpack.
What are the specs on your servers?
We use highly reliable and powerful equipment with DDoS protection on all the dedicated servers. Anti-DDoS solution for all our servers enables us to provide you with round-the-clock protection. Do we also provide you unlimited space? No, we are more judicious! We are giving unmetered space but fair user policy may apply if you use the space unnecessarily.
Help! How do you find out your server's IP address?
There are three ways for finding out your server's IP address. You can obtain your server's IP address by the following methods:
You will receive an email with IP address and port.
You can log in to the game panel and see the IP address and port.
You can contact our customer support team and get the IP address and port
Through Support Ticket
Webchat
Email
What is your refund policy?
We provide you a demo server and trial package to test the waters and see how our service pans out for you. Please note that the demo servers and the trial package just touche the surface and give you a gist of the complete version. If you are content with our service, then you can opt for the server subscription. But if you are not satisfied with the service you can ask for a refund which is decided by individually assessing your case.
Do I get a MySQL database?
Yes! SQL databases are included with all the packages. Moreover, you can create and manage your databases from the control panel itself. All the information required for creating and managing a database is available under the option of 'server details' in the Multicraft control panel.
What kind of access do I get to the Minecraft hosting server?
Our Minecraft hosting server gives you complete root access to your virtual servers irrespective of any plan that you choose. You are empowered to customize the server configuration as per your needs. You can edit all your game configuration and have read/write access to your game folder via a file manager or FTP.
Can I use a modpack on my server?
Yes, you can use a modpack on your server. You can install any Modpack or world that you like. With custom .jar options, it'll be easy to install and manage any Modpack of your preference. You will need a third-party FTP to upload the Modpack. Follow these steps to use your own modpack:
Download the server file for the Modpack.
Unzip the .zip file on your PC and upload all the files inside it to your server.
Rename the file from "modpack.jar" to "custom.jar".
Set your server to use a custom.jar. Go to the option labeled as "change your server type", then click "change to selected jar".
Add a new world from the control panel and click on save. This allows for mods to enhance your game experience by altering world generation and ore-spawning.
Restart your server and enjoy your new Minecraft Modpack.
This is my first Minecraft server, can you help me if I get stuck?
Our customer service team is ready to assist you 24/7 with any Minecraft hosting queries. You can find many useful tutorials and manuals to help you with any aspect of managing the game.
Can I purchase my plan at a yearly rate?
Yes, you can opt for a yearly plan if you love gaming just as much as we do. In fact, you can avail attractive discounts on opting for yearly plans that save you some serious bucks for a gaming chair you never want to get out of. You can always contact us for more offers and promo codes which might give you more benefits.
What happens if I want to cancel my server?
It is possible to cancel your subscription. If you haven't completed the billing cycle yet, then you will be charged until the end of the current billing cycle. However, your subscription will be canceled from the next billing cycle and you will not be charged from the next cycle.
Can I manage my plugins and add new ones myself?
Yes! We give you complete access to all the files that are on your server. This means that you can easily upload and manage your files on your server via the control panel or any other third-party FTP client. If you wish to maintain the server files through a third-party FTP client site or on your own, you can modify the configuration using the access control.
What kind of control panel am I provided for my server?
Your Minecraft server runs on the advanced version of Multicraft, that will give you complete flexibility and control. You can even further personalize your virtual Minecraft server by managing it directly from the browser, installing server types, or uploading custom files of your choice.
Can I upgrade/downgrade my package in the future?
Yes! You can instantly upgrade or downgrade your package in the future whenever you want.
Can I change the location of my Minecraft hosting server?
Yes, you can change the location of your Minecraft hosting server by contacting our support staff for server migration. A ticket will be generated in our support department regarding your query. We might have to set your server temporarily offline and transfer the server to the required location. The time taken for the transfer will depend on the server size. Please do keep in mind that your IP address will change on changing the location of the hosting server.
Can I use my own map or download a map to the server?
Yes, you can use your own map and download a map to the server. You'll require an FTP for uploading Minecraft worlds, Bukkit plugins and other Minecraft server files. Log in to your Multicraft server and use the FTP option to download or upload the map/world to the server.
What is my Minecraft hosting server IP?
Once you subscribe to our services, our system will send your server IP address and port. If you still can't find the Minecraft hosting server IP, you can go to the Multicraft control panel section and see your IP in the details.
I just bought my server, but when I log in I'm on a different server or my IP doesn't work!
Check your IP and port and make sure those are correct. Please ensure that you have included the server's port too when mentioning the IP address. The format should be like 191.0.0.1:23337, where 23337 would be the port. If the port isn't mentioned int he IP address, you will automatically connect to the default port for the game that you're running. You can log in to the client area and stop/start/restart your server and see. If not resolve the issue contact our support team.
Can I install a modpack that you don't offer?
Yes, you can upload and install the modpack from the FTP to the game server. You can upload the Modpack manually through the FTP or contact a member of our support department to assist you in the process.
I ordered a server, but I have not gotten my IP yet. What's going on?
We always make sure that you receive your IP instantaneously. But, in case you're not able to receive it, check your spam folder in your mailbox. Also, you can log in to the client area and see your services. If the problem still persists and you can't find the server IP, do not hesitate to contact our support team.