There is nothing more fun than playing Minecraft. Well, except for playing Minecraft with friends
The Minecraft multiplayer mode lets you play with your pals for unprecedented fun. And all you need to unleash a different level of gaming fun is your PC, other players, and the game itself. Confused about how to do that? Well, here's the only video that you need to watch to know all possible ways to enjoy Minecraft with your mates.
Minecraft - The King of Video Games
A sandbox video game with unlimited options and so many modpacks available for customization, Minecraft doesn't disappoint anyone.
You can spend hours creating your own world. However, you have to first start by surviving against all odds. But, once you get the hang of things, you can also thrive in the world of Minecraft. And it is always good to have friends along.
Getting Started With Minecraft
Once you have purchased Minecraft, here's how you can begin playing
1

Go to the Minecraft official website and launch the installer.

2

Then head straight to the menu of games and select the game that you wish to play.

3

You'll be now taken to a login page where you'll need to use your registered id and password.

4

Adjust the basic settings regarding the number of players, game language, graphics, and sound.

5

Start playing the best-selling video game of all time.
(Quick hack: You can go to the More Options menu to activate cheat codes and get better control of the world that you have created.)
Minecraft Mods - Choosing Your Game Play
Once you have purchased Minecraft, here's how you can begin playing
1

Survival Mode - Gather necessary items to fulfill your needs, and try to do what the name of the mode says, survive.

2

Create Mode - Start by surviving, and while you are alive, create a Minecraft world of your own.

3

Adventure Mode - Want some fun (read: challenging) tasks to be thrown your way? Set out to complete multiple missions in the aptly named adventure mode.

4

Spectator Mode - If you are looking for a way to see others and learn to play, this is the mode for you. Become an invisible spectator and watch how others run the world.

5

Hardcore Mode - This one is for the ultimate gamers. Challenging tasks, more significant stakes, and graver consequences. And no revival to give you a second chance if you are killed.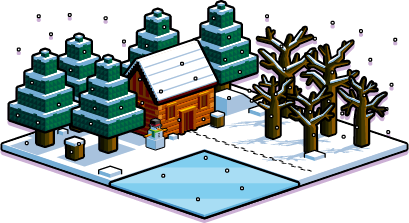 Playing Minecraft with Friends - Making the Most of the Multiplayer Mode
There are plenty of ways to play Minecraft with your friends. And the ways that we'll be discussing today are suitable for different types of players. 
If you do not want to read the steps, you can watch this quick video to start playing with your friends.
1

Split Screen Method If you and your friend are playing on a gaming console, you can use this method.

Press the 'Create New World' option on your console.
Ask the other player to press the 'Three lines' button near the Start button on their controller.
They will then be able to select an account and log in.
Your screen will then split, and you can play with a friend.

2

Visible LAN Servers If you want to play with those who are present at your house and share the same network, you can use the LAN server method.

Open the game.
Connect with your single-player world.
Press Esc to open the menu.
Select the Open to LAN option.
Adjust the settings and start playing.

Others can join your server by going to the Multiplayer Tab and selecting your username and the name of your Minecraft world.

3

Join a Java Edition Server

Go to the Minecraft website → Multiplayer Tab.
Click on Add Server → Enter the name of your world, your IP address, and port. Press Done.
Now, select the server that has been added to the Multiplayer tab. Click on Join to start playing.

4

Join a Bedrock Edition Server

Go to the Minecraft website → select the Play option.
Click on Add Server in the Server tab.
Enter your server name and IP address.
Save and click on the desired server to join and start playing.

5

Creating Minecraft Realms You can also join or create realms in the Javascript or Bedrock edition. In both these versions, you have to first purchase the realms, and then you can start playing. If you want to join a realm that was created by someone else, you need to get an invite from them.

6

Creating your own Minecraft Server If you don't want to stay reliant on others or limit your playing options, you can create your own Minecraft server. With SeekaHost, you can get your own server hosting within minutes, and our team of experts will help you set up your own server too.

You are free to decide the version of Minecraft to play with.
You can add as many players as you want (depending on the hosting plan you choose).
You can use mods and modpacks to truly customize the game to your liking.
Playing With Your Friends With SeekaHost Minecraft Hosting
You can check out the different Minecraft server hosting options that we have right here.

Once you have made the payment for your preferred plan, you will get an email with the next set of instructions. You can also check out this comprehensive guide to set up your own Minecraft server. 
With our game panel, getting started with your Minecraft server is quick and easy. 
You can also find your IP address there and share it with others who will be able to join your server simply by entering your IP address and the name of your world.