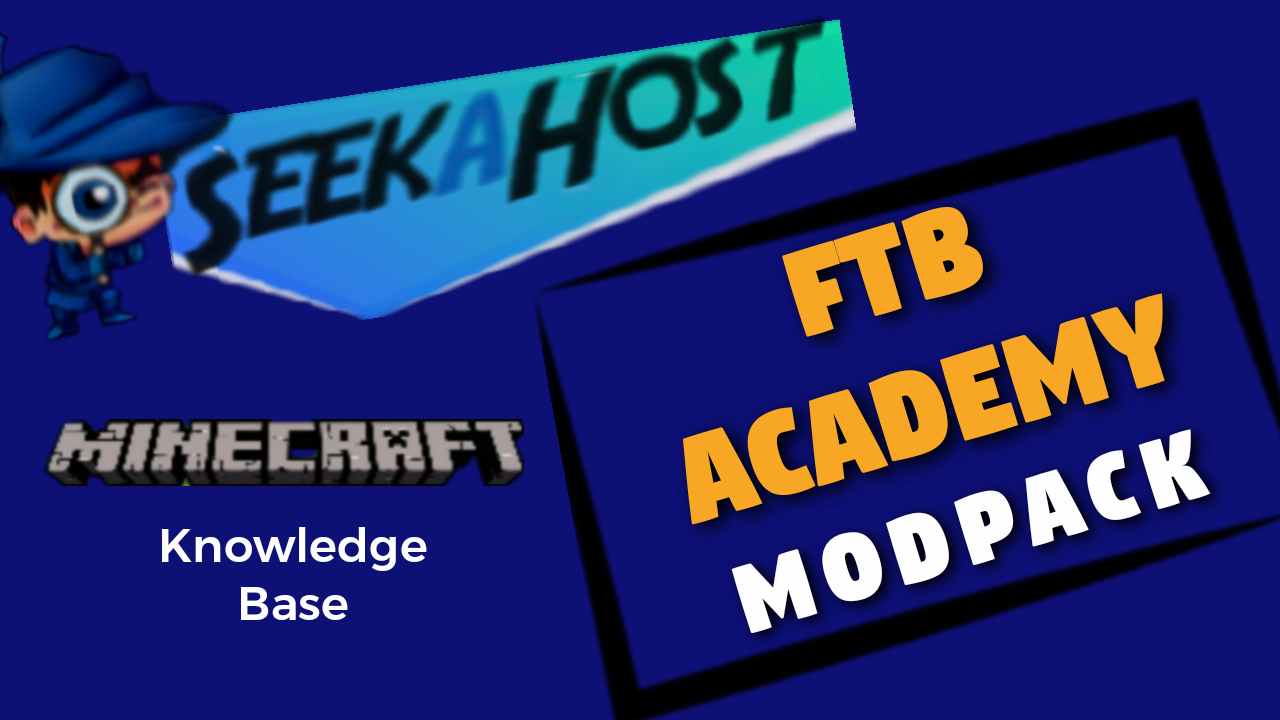 FTB Academy Modpack Overview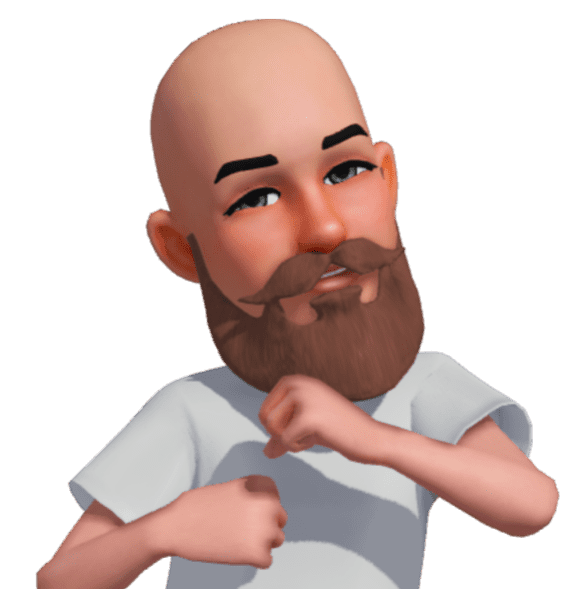 By James Flarakos | October 14, 2021
A look in to what the FTB Academy Modpack involves and the features it has. Check out this educational Modpack and learn more about mods.
FTB academy is a unique modpack in the fact its set up to teach you more about mods. With so many technical mods that involve multiple items, knowledge and tutorials to complete or build. This modpack is here to explain all to you and run you through a mod tutorial.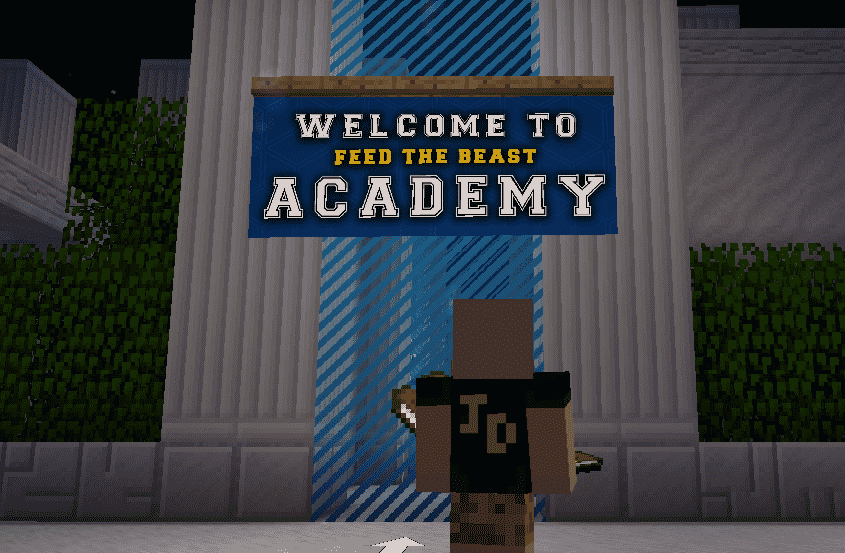 What Can I do In The FTB Academy Modpack
Think of it like a complete FTB mod tutorial, showing you everything from how to use storage. From its many different storage options, including different chests, barrels, units and more.
You start of at the beginning with the core mod knowledge that you need to learn. This then builds up and teaches you further and further with more complex tasks to complete to get to the next stage.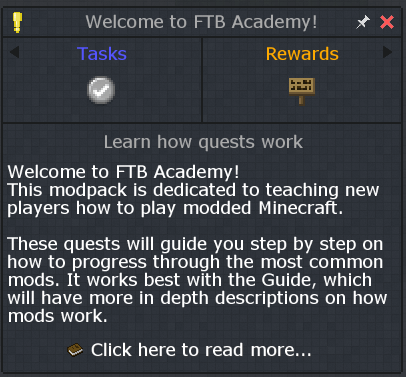 It included well shown descriptions and holograms for almost every aspect explaining how it works along with what buttons to use for the feature. This is a highly well thought of modpack, and will guide you through the most common mods that you might find with FTB Modpacks in general.
Learning in Stages In FTB Academy
All the tutorials are divided into sections, as mentioned before starting with the easiest first. There are split up into levels which you can teleport too once the task is complete. This way insuring that you have learned every aspect and have performed it before moving on to the next one.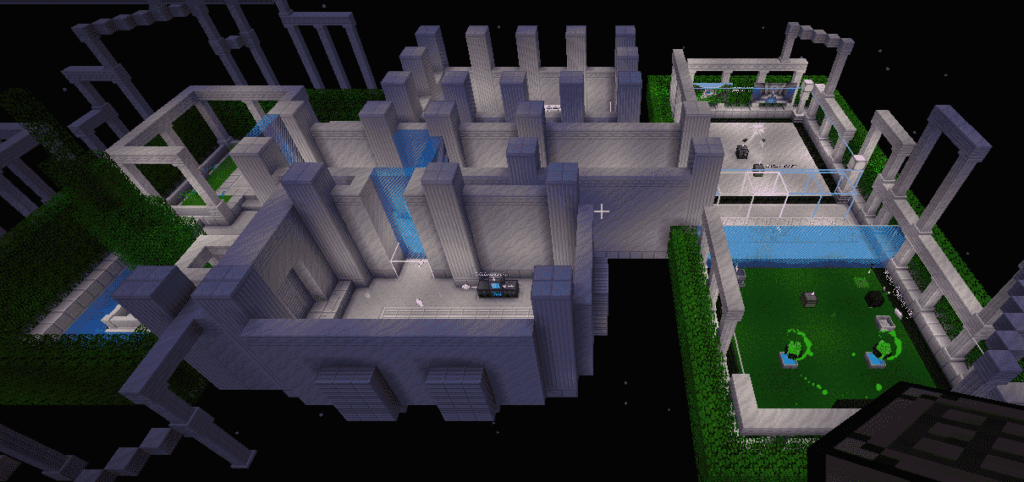 Interactive GUI For Tutorials
The developers have done an excellent job of creating an interactive GUI guide that you can use for extra help and guiding you through quests. So dont worry if your a total beginner at mods, you can use both holographic display help in game or the interactive GUI menu to help with quests and completing stages to move to the next.
Use your quest item book on the left hand side of your inventory when you get stuck and need assistance.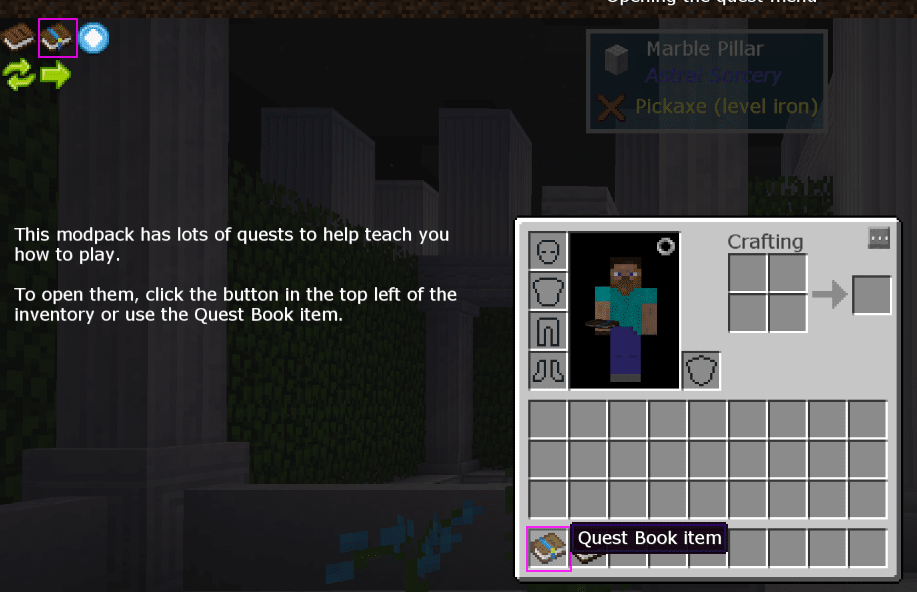 Why Should I Play FTB Academy?
If your into the many popular FTB Modpacks then this one is a must. You will learn everything from storage, large storage, item sorting, Craftable items.
Travelling between dimensions, power and almost anything else that might help you play its other Modpacks easily with a much better understanding.
You can download and play it with the FTB Launcher, a free program that will let you easily install and play any FTB modpack with 1 click. The FTB launcher is growing in popularity as its Modpacks are getting more well known. With Modpacks like revelation, infinity evolved and many more high tech Modpacks this is certainly one to try out for yourself.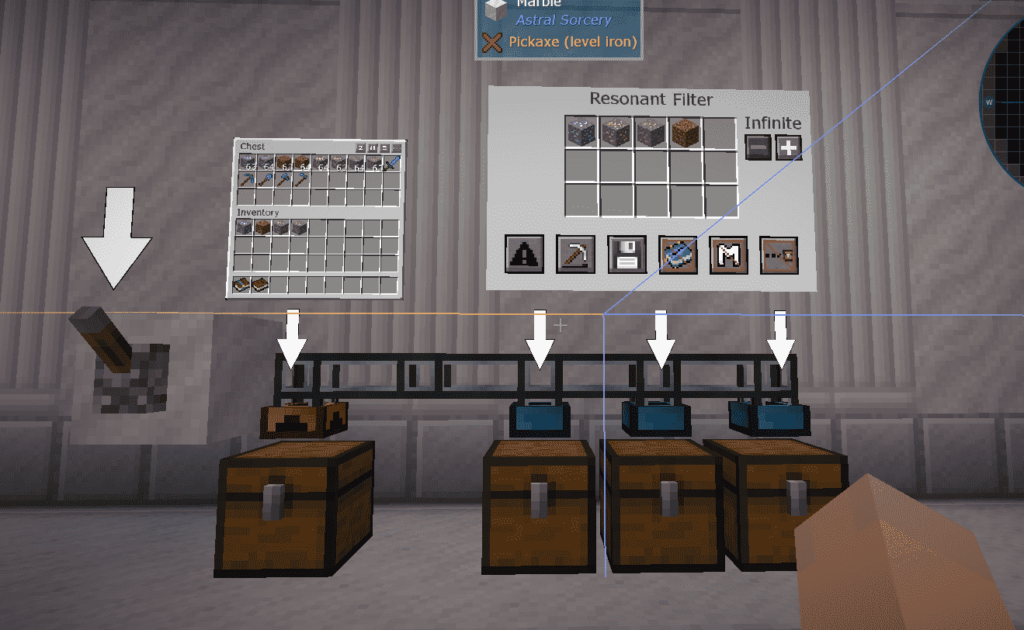 Playing FTB Academy on a Minecraft Server
As with most Modpacks, you will also be able to play it online wiht your friends and in this case learn together. You will soon be bale to find this modpack on our 1 click modpack installation list and untill then you can simply request the modpack from our customer support staff and we can get it installed to your server for you. Just create a ticket, let us know what version you would like to use and we can help with all the setup.
We have some of the most competitive pricing and great customer support so check out our hosting packages and  if you have any questions, just ask our live support from the main SeekaHost page.
Author Profile

I love to make Minecraft content, and easy quick tutorials for others to use. And you can see more video and tips at www.jdogofficial.com