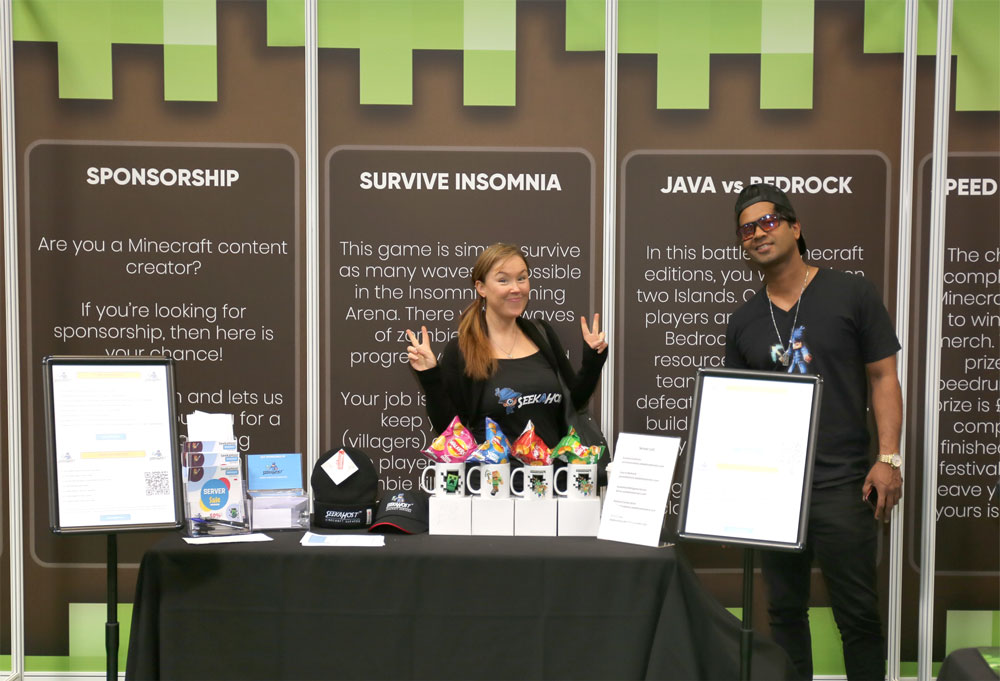 Insomnia Gaming Festival i68 Minecraft With The SeekaHost Team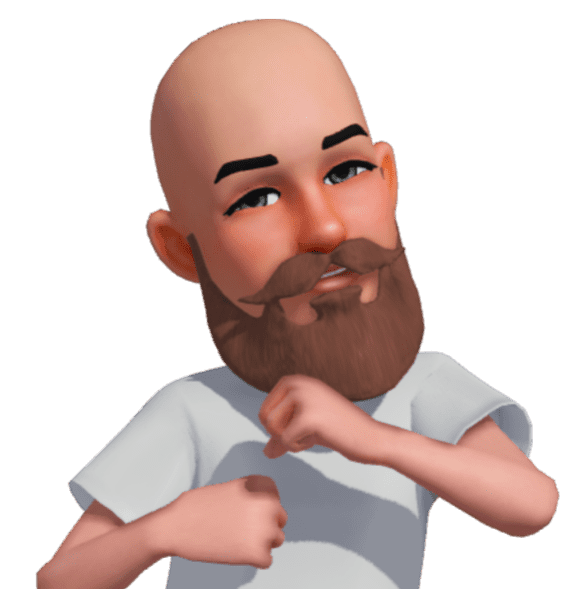 By James Flarakos | April 28, 2022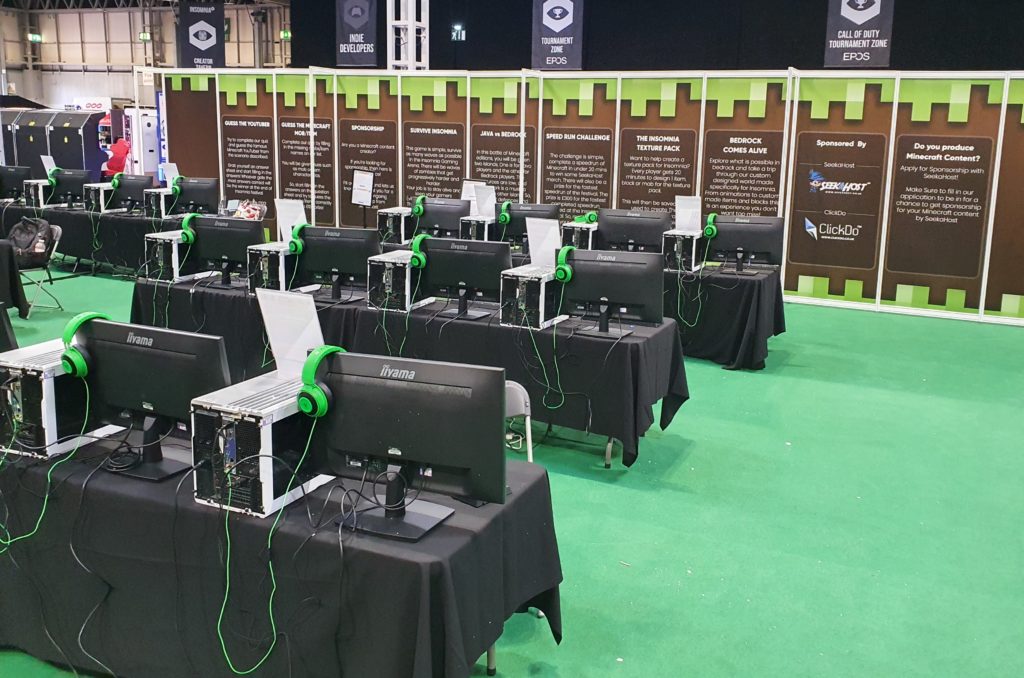 Let's take a look at the Minecraft Section at this year's Insomnia Gaming Festival i68 with the SeekaHost Team.
UK's Largest Gaming Festival – i68
The Insomnia gaming festival is back after a few years (due to Covid restrictions) and is one of the best places to find gamers, gaming and all around fun in a festival. Specifically designed for gamers, you can either bring your own pc and play through out the whole weekend with other like minded people or you can come into a number of other arena's that include gaming halls and stages.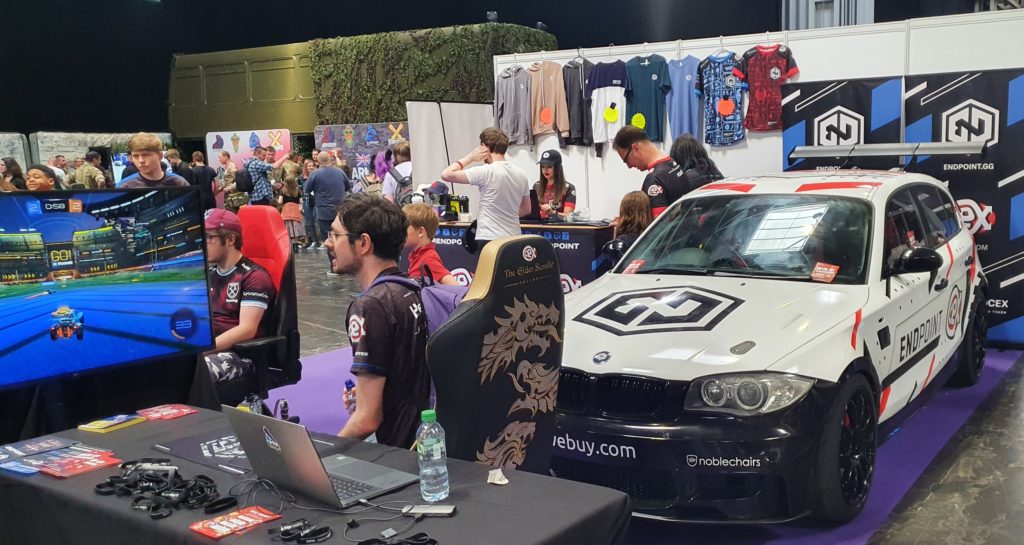 The gaming areas ranged from VR gaming, F1 racing and even a completely renovated double decker bus. Which has been well named the "party bus" and holds live streaming rigs downstairs and up to 20 computers for Lan tournaments upstairs. And all provided by the army for their soldiers who compete in gaming tournaments.
The main stage provided lots more entertainment including meet and greats and a number of fantastic cosplay competitions.
The SeekaHost Minecraft Section At Insomnia 68
Being the first time our team has gone up there we wanted to give everyone a great show of what you can do with Minecraft and how gaming and Minecraft brings people together using its vast array of features.
So our team was busy prior to the event building a number of worlds, mini games, quizzes and more fun things that everyone can get involved in.
We also had some help by the Yyfool studio team who put together an amazing bedrock world with tones of activities, new mobs, weapons and so may more cool things that many have never seen in bedrock before.
The firm favourite was the Survive Insomnia competition. There was also a £500 prize for winning this competition, so of course it was the most played for his reason also. Players fought long and hard for this prize and in the end it went to Timothy and Mark who battled it out over the course of the entire weekend to get a score of over 3 thousand zombies.
We also had 2 winners for the speed-run challenge, Ben and Lewis were absolutely determined to set a time as no one else had yet been able too. And not only did they get a completed score but they also managed to get a time of 27 and 38 minutes! Great guys and we hope to see you again at the next one!
Sponsorship With SeekaHost
We are looking for new Minecraft talent to sponsor and this was the perfect event to meat lots of great content creators. We had many entries and we are going through each and every one to see how was can work together with the Minecraft community content creators to benefit you whilst also helping people know about SeekaHost servers!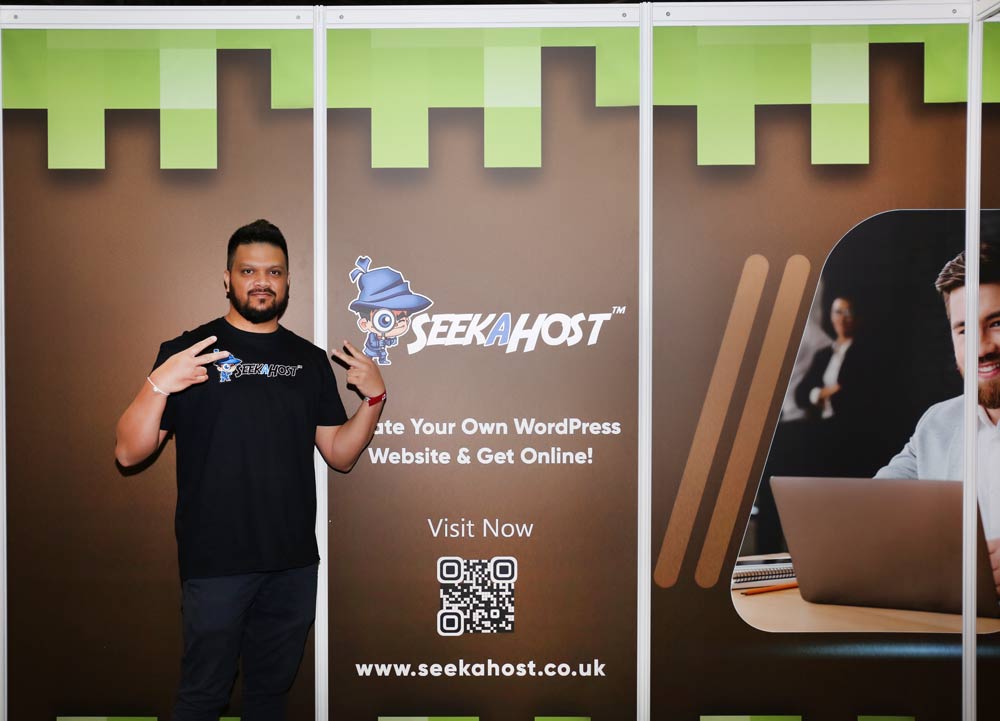 What To Expect From Us At The Next Insomnia Festival i69
For the next Insomnia festival we are planning bigger and better with tournaments running through out the entire festival. Unlike this year where all prizes are won on the last day of the festival we are planning to run multiple daily tournament with instant cash prizes!
Along with this we will of course have our range of servers for you guys to play on including java, bedrock and for our next show we will also have some modded servers for you guys to play.
And dont think we forgot about your parents! With kids wanting to play for hours on the Minecraft servers its only fair we get you guys an area to chill out and wait. And that we will be doing with a parent relaxation area!

So guys we look forward to seeing you in the next one and we hope you bring your A game as the challenges and prizes will certainly be worth spending your time at the Minecraft section with the SeekaHost crew.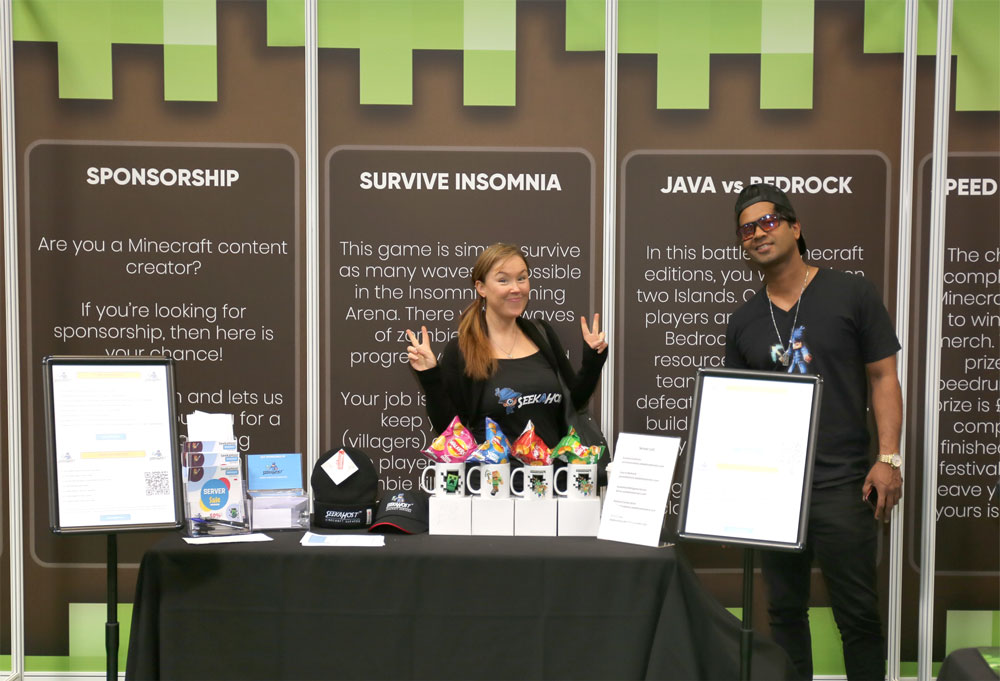 We also provide a server that anyone can join in and play for free! Information of the server minigames below:
Villager Defence
1 -10 Players Survive waves of zombies and keep all your villagers alive. Unlock kits the more you progress. Buy upgraded weapons from the villagers. Buy wolf or golem helpers. Play on your own or with friends.
Murder Mystery
2-10 players Players with up to 10 players and try to guess stay alive from from secret murderer. Become a Murderer, Detective or just regular player. Pick up gold to spend on the magic cauldrons or enchantment tables for helpful bonuses. Survive the time limit or kill all the victims to win
Build Battle
2-10 Players Compete against friends to build the most impressive design. End spectating and voting to select the winner.
Bridge Battle
2-10 Players Start or either side of the bridge with your team and try to score by getting to the enemies side and jumping into their score area. Tower, build or whatever tactic it takes to win!
Skyblock
Play alone or team up with friends. Create an ore generator, upgrade your island, buy and sell from the island shop in this fully immersive Skyblock minigame.
Survival
Just want to get to some good old digging and mining underway? Head on over to our survival world and spend some time doing what all Minecrafters do best. Minecrafting!
Server Address: demo.seekahostservers.com
Java 1.8 – 1.18.2
Join Our Socials!
SeekaHost Minecraft Facebook – Discord – Blog
Author Profile

I love to make Minecraft content, and easy quick tutorials for others to use. And you can see more video and tips at www.jdogofficial.com