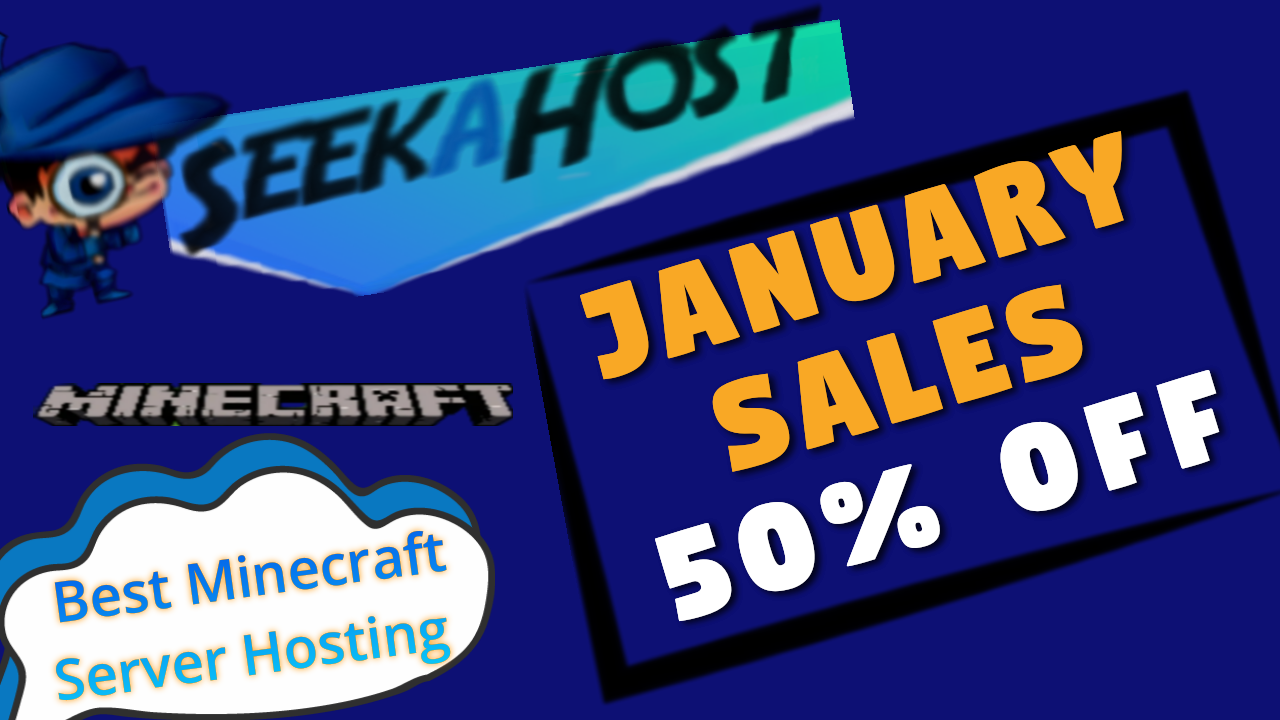 January Discount With SeekaHost For Minecraft Servers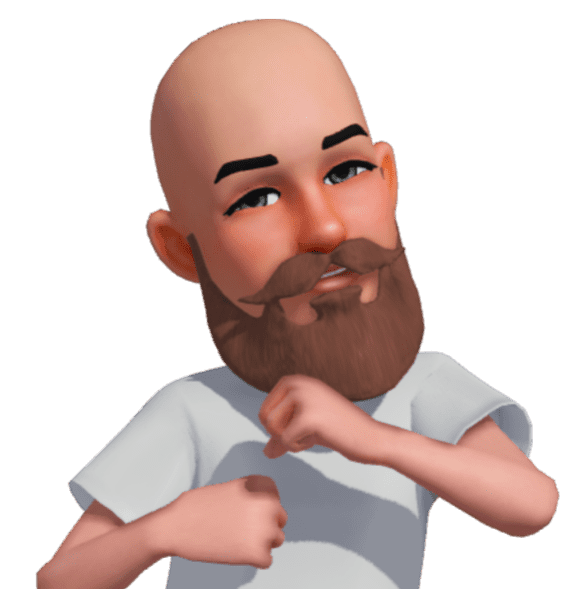 By James Flarakos | December 28, 2021

January sales for Minecraft Server hosting with SeekaHost with up to 50% off discount on any server package.
What You Get With SeekaHost Minecraft Server Hosting
Lets take a look at all the features you will get when you start a SeekaHost Minecraft server with us. You wont be disappointed with our easy to use management system with all the options you might want to run any server type.
Server Management Dashboard
We use one of the most well known and trusted systems to control every aspect of your server. Using multicraft you have access to all files and folders with full configurability. You can quickly and easily swap between server types, version or even Modpacks with full customer support to help with any problems.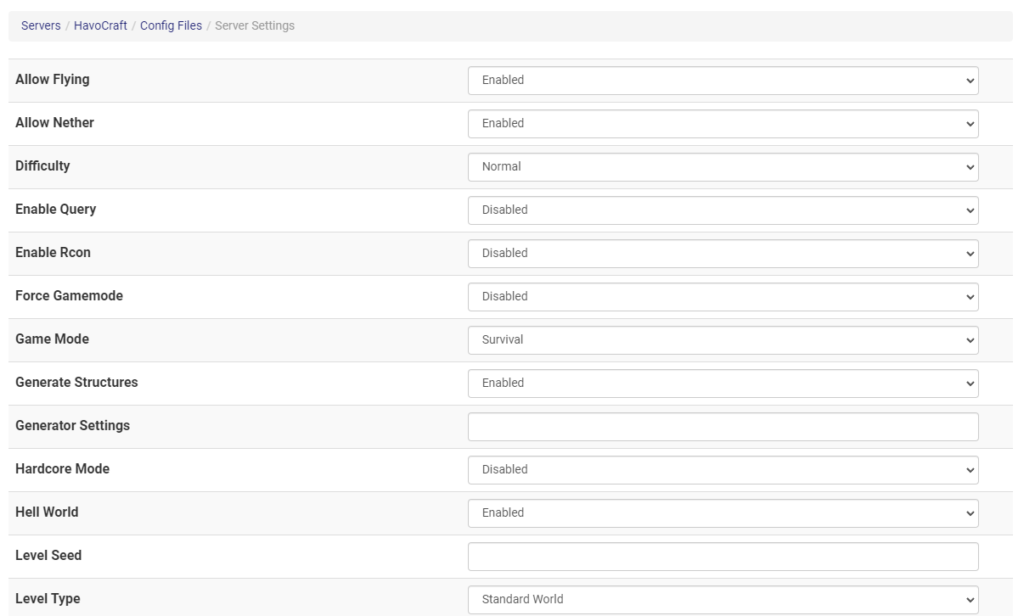 We have a huge variety of Minecraft versions available to use and we always stay up to date with any new updates. So whether yours into 1.12.2 forge mods or the newest vanilla/paper or spigot version we have you covered.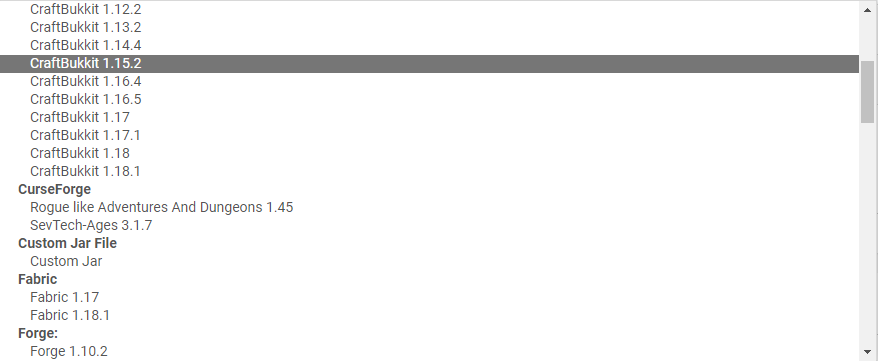 Server Types Available (Jar Types)
Bedrock – Official Bedrock edition for windows 10, Mobile, Consoles, Nintendo Switch.
PocketMine – Bedrock version primarily for Mobile but also works well with Windows 10, Consoles, Nintendo Switch.
Java Vanilla – Official Java edition with versions ranging from 1.12.2 – The latest version.
Java Spigot/Paper/CraftBukkit – Java edition with different features such as plugins that you can download and use to customize your server.
Java Forge/Fabric – Java Edition that allows mods or Modpacks to be added to your server.
Java Modpacks – We have some pre configured Modpacks that your able to log in and change to with only a few clicks, any other Modpacks that arent listed can also be requested via a ticket and we can install it for you.
Custom Jar – This is primarily for java servers or servers using a modpack. It allows you to upload the content from the modpack to the server to make it operational.
Java Travertine/Waterfall/Tuinity – Other Java versions that offer different compatibilities or capabilities for the server owner.
Easy Setup of Server
Getting started with your Minecraft server has never been easier. Once you choosing a hosting package you will immediately get an email with the details you need to log in to your multicraft dashboard and get started with your Minecraft server.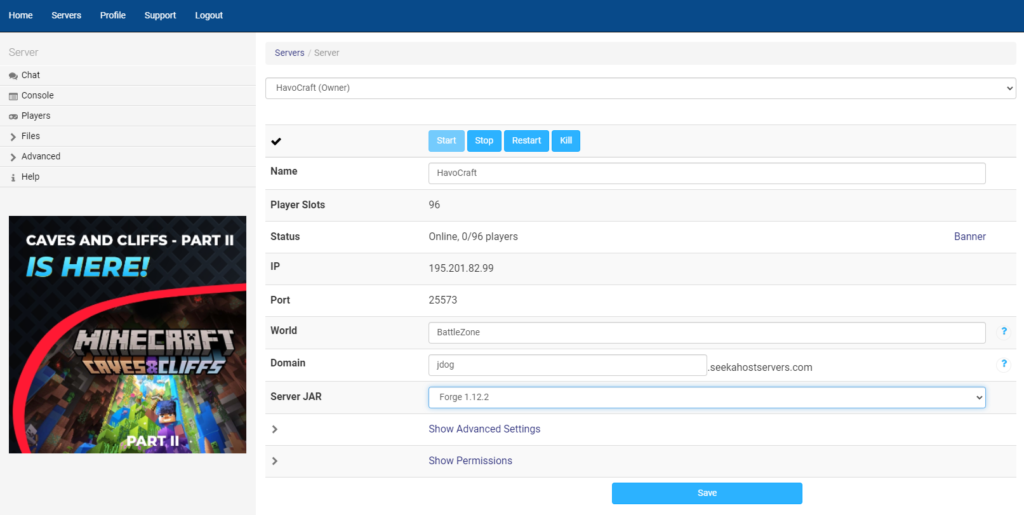 In the email you will be provided with your Username, Multicraft Password and a link to take you straight to your multicraft panel. Simply follow the link and use the details to log in and you can get started with configuring your server to suit your preference.
Customer Service For Your Minecraft Server
We pride ourselves on the personal customer support we provide for all server owners. Our live chats are maned by staff with Minecraft knowledge to help you with your Server choice or other help you need straight away.
Using our ticket service you can also request further help from our technical team for any issue to do with accounts, servers and anything else you might be having a problem with. You can also use this service to request a modpack if your having difficulties installing it yourself.
We also have a call back service in case your really struggling and simply need someone to call up and walk you through what you need to get done.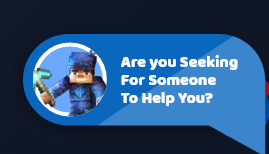 50% OFF January Discount On Minecraft Servers
Like what we have to offer? You can take a look at any other information we have, tutorials, our blog and other helpful pages from our homepage. Use code 50OFF at the check out and saving a huge 50% off any first server you start with us. This is only available till the 3rd of January so make sure to get your server started now!
We also hold monthly competitions to win real prizes for all our customers. To find out more, head over to our socials below.
Discord – Facebook – SeekaHost Blog
Author Profile

I love to make Minecraft content, and easy quick tutorials for others to use. And you can see more video and tips at www.jdogofficial.com