What Is A Bedrock Server?
A bedrock server is a service that allows you to host your own Minecraft world online that stays up 24/7.
A bedrock server is a service that allows you to host your own Minecraft world online that stays up 24/7.
This means that you and your friends can join on at anytime and play rather than having to rely on the other player being logged in to the world for others to join.
You get full control of your server, unlike realms where you are limited to the choices you can use. Another option is how large you want a server. As with realms if you hit your limit you game will just run slower and more laggy. A server you can just update to suit your world or player size.
Using a Bedrock server you can re create some of the features you have seen in larger servers like The Hive, Lifeboat and other large bedrock servers.
By choosing to host your server with a service like SeekaHost means that you don't need to set this up yourself.
All server setup is done on purchase and then its just a case of you configuring your server the way you want it to work.
Although you are able to host your own bedrock server by using a separate pc with enough specs and some level of technical knowledge, for as little as $2 a month you can get one set up for you, with added DDOSS protection, customer support, back ups and more.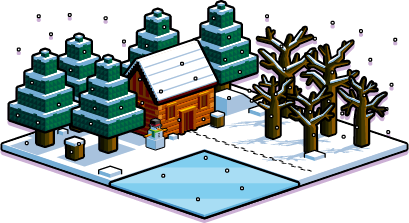 Devices That Work With Bedrock
With bedrock growing bigger and more popular by the day your going to find lots of other players looking to join and play.
The reason for its popularity is that you can play the Bedrock version of Minecraft on many more devices. These include:
Xbox | PlayStation | PC | Mobile | Switch
Now for bedrock server you have a few choices that can connect straight to Bedrock servers. If you are using Windows 10 Bedrock edition or Mobile edition, you can simply se;lect your "servers" tap and then add your server and connect.
How ever all is not lost for the rest of the devices. Lots of very useful apps have been created to allow Xbox, PlayStation and switch players to join a bedrock server.
Hosting Minecraft on Your Home PC
At first glance, it seems like hosting your Minecraft server on your home PC is practically free. Of course, you have no fixed monthly cost to bear, but that doesn't mean it is free of cost option.
To host the Vanilla version of Minecraft for 1-5 players, you need a minimum of 1.5GB of RAM. And the average cost of a PC with such a configuration is around $500. 
Plus, you will have to pay for the Wi-Fi and electricity. Remember, you will need to keep your device fired up 24/7. Otherwise, other players will be kicked out of the game when you power off your device. 
Is your player pool likely to increase over time?  
Would you be installing modpacks for an enhanced gaming experience? 
In both these situations, your home device might not offer a smooth performance. And with the overload, you will have to spend more on the maintenance/replacement of your device parts. 
Moreover, you are truly on your own if you host your Minecraft server on your home PC. If you face any technical issues, you have no dedicated support. 
Maintaining a constant uptime and smooth gaming experience gets tough with this method. And the costs might seem less in the beginning, but they soon start piling up.
Now, that is a situation that has no upsides. You have to spend more, and yet you don't get an interrupted gaming experience. 
It is a suitable option only for a limited number of occasional players.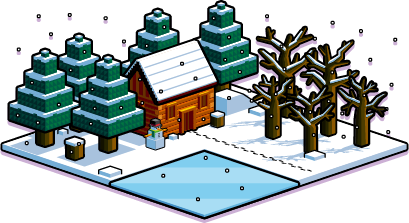 How To Buy a Bedrock Server
1

Go to www.seekahost.co/

2

Head to the hosting packages page.

3

Find a package that suits you, our popular package for Bedrock servers is usually 3-4gb.

4

Follow the instructions to purchase the package.

5

Use the details sent to you by email after registration to log into your multi-craft panel.

6

Once logged in. Stop your server and head to Files > Setup and select the Bedrock option.

7

Check the box for "Delete All Server Files" and click apply.

8

Come back to your main page for your multi-craft server and go to "Server JAR"

9

Select "Bedrock" from the drop down menu.

10

Start your server.
To join your server use the IP and Port given to you on your main multi-craft dashboard.
You can also create a custom domain by filling out the "Domain" section. They will end in .seekahostservers.com.
So if you type "myworld", the address will be "myworld.seekahostservers.com"
Type this in, instead of the IP and then type in your port and you can also connect.
Setting Up Bedrock Server Settings
Setting up your server is important as not everyone wants the same style of game. Use the guide here (link this page https://www.seekahost.co/how-to-use-multicraft/) to find out all of the uses of your multi-craft panel. This is an advanced Minecraft management tool that allows you to change almost every setting for your bedrock server.
Protecting Your Bedrock Server
Backups– Create and restore back ups easily using our back option. Simply click back and a copy of your world will be saved to your server. If you need to restore it simply tap the restore button above.
Whitelist– You can enable whitelisting, which means you can add specific players to the list of allowed people to join. With the white list enabled you can add or remove players to the list by using the following commands in your console.
– whitelist add (playername)
– whitelist remove (playername)
Banning Players– You can ban players you don't want returning by finding them in your players section on multicraft and just adjusting it to say banned for the certain player.
Spawn Protection Blocks– There are three blocks that are a must have for spawn protection. Check out the list below for how to get them and use them.
1. Deny Block- This block denys any player that isn't an operator (op) to break anything above/below the placed deny block. To get this block you can type in your console:

2. Allow Block- This block allows any plyer to break blocks ontop of it. For example you might have one place in spawn you allow mining above the deny block section. By adding an allow block on top of a deny block it means anything below the deny block cant be broken, however anything above the allow block can. To get this block type this command into your console:

3. Border Block- This block creates an invisible border that no one can pass unless they're an operator (Op) This goes from bedrock to the sky limit making it easy to stop anyone entering or leaving areas. To get this block type into your console:

If you want a server with even more capacity, you can get in touch with us. Once you have relayed your needs to us, we will offer you a custom Minecraft server hosting package. 
It is also important to note that with all SeekaHost Minecraft hosting plans, you get a custom domain name. And you also get complete modpack support. 
This ensures that your Minecraft experience is not limited in any way.
Sharing Your Bedrock Server
Once you create your server its now time to get sharing, there are many places you can share your Minecraft bedrock server to grow your community and player base.
Discord- Create a discord account and look for Minecraft or advertising groups. Here you can share you server address or discord group with the server details for others to join and build a community.
Facebook- There are hundreds of Facebook groups you can search and join that provide advertising. Simply share your server details or ask for players and after sometime you will find you can grow a good player base this way.
Planet Minecraft- This website provides lots of forums and also a feature to insert your server to their advertised servers on their site. By typing in the ip, port and adding a link from your MOTD (Message of the day) you can automatically send the server information over to planet Minecraft to have live advertisement of your server.
Minecraft Bedrock Server Hosting FAQs
How soon can I play on my server after buying the package?
The setup is instant and you will be sent your login details as soon as you successfully buy a package.
What package is best for Bedrock servers?
Any package will be able to support a bedrock server but for the best gameplay we suggest 3gb and over.
Can players with unofficial accounts join
This isn't something we recommend but you can allow these players by disabling the "online" mode from your settings
How can I run commands on my Bedrock server?
You can run any command through our "Console" for your server just like you would in game.
Am I able to upload a single player world to my server?
Yes, you can upload any world to your server by using the Multicraft FTP file access or a 3rd party FTP file access like FileZilla
Can I change my server type from Bedrock to something else?
Yes, you can change your server type easily by running a setup to delete old server files and selecting your new server type.
Do Bedrock servers support plugins?
Official Bedrock server don't, however you can add bedrock add ons to a bedrock server.