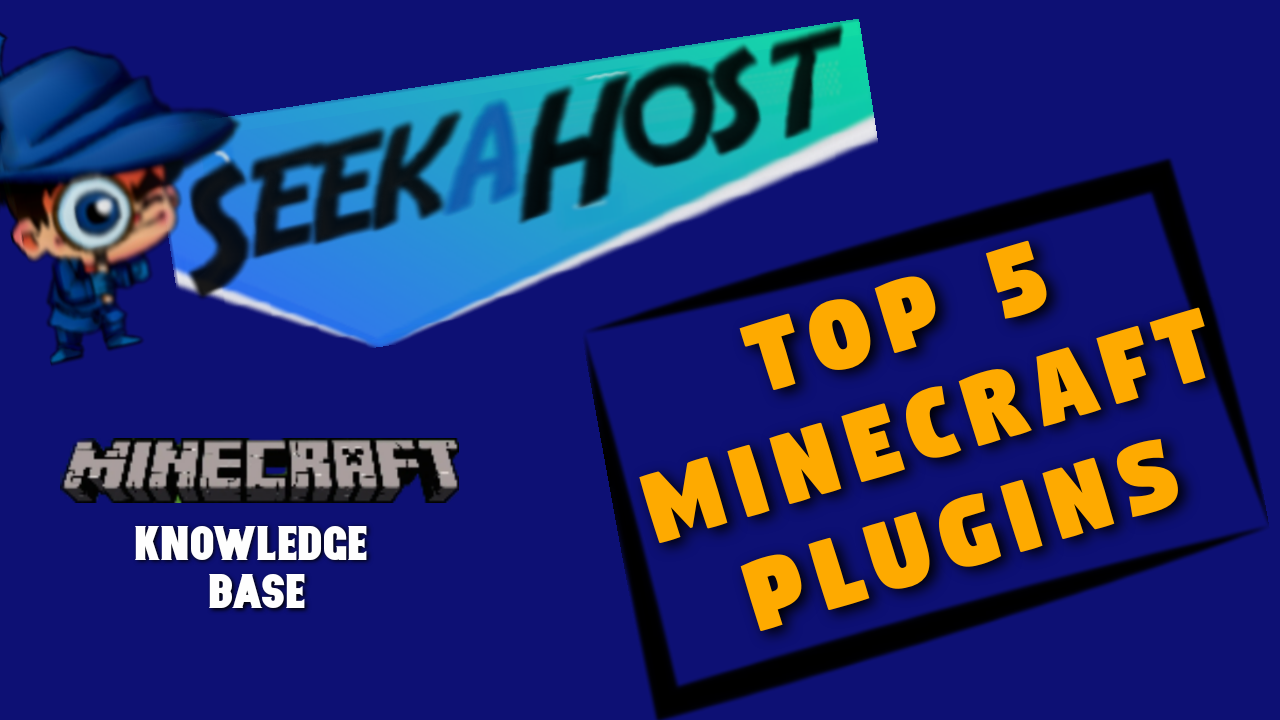 Top 5 Minecraft Plugins | Recommended Plugins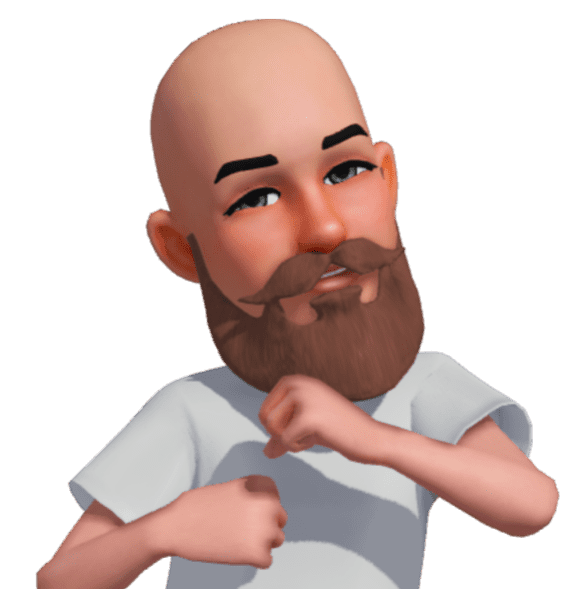 By James Flarakos | April 15, 2021
Here are our Top 5  Free Recommended Minecraft Plugins for Spigot or Paper Minecraft Servers. With these 5 plugins you will see an immediate upgrade to your Minecraft Server.
Top 5 Minecraft Plugins Video Guide
Minecraft Plugins
Number 5 on our list is the Clearlag Plugin. This is great as it has so many features in one plugin to stop lag. From loading and unloading chunks and removing floating items. IN addition to this you can even change individual de-spawn times for different items.
Here are some of the main features included in the Clearlag plugin.
MANY useful entity limiters all completely configurable
TPS/RAM meter that can execute commands
Option to reduce TNT lag or chain reactions
Option to limit mob spawners
Locate overcrowded/abused chunks
Many easy to use commands, including profiles
Full control over modules
Very lightweight – only enables selected features
Remove old logs upon enabling server (Configurable)
Limit AI processing attributes to save CPU
Full-tick sampler (Also displays spikes)
Everything's configurable
Much more..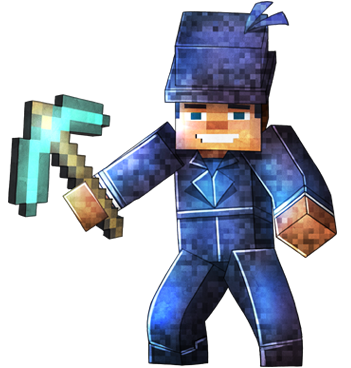 Minecraft Plugins
Murder Mystery is an excellent plugin if you are looking for a full Minigame experience with out having to pay for a premium plugin. They have covered everything extensively in game from setup through to game play. For a link to their wiki page click here.
After setup (which can be done in a single world or multiple worlds) you will have one player selected in secret as the Murderer. Everyone else will not be notified and as the murderer it is your job to kill the other players with out getting spotted. This can be used in a variety of ways for different minigames due to the setup and configuration being so easy to change.
We have used it in the past for an Among Us map and it worked really well.
Features Include:
Easy Setup GUI
Pre Starting Lobbies
Spectating Areas for Fallen Players
Usable Extra Features with Collected Coins
Extremely Customizable
Minecraft Plugins
An amazing shop resource for any server. This plugin is easy to setup, configure, change and comes with a huge variety of options.
You can setup shops for players to buy items or sell items. Along with shops you can sell to players to use for their own. Your able to charge taxes or rent out shops and the list just keeps going.
In addition  it does require an Economy Plugin and also Vault to operate, we recommend Essentialsx and Vault.
Features Include:
Highly configurable (Menus, Items, Sounds, etc.)
Create unlimited Villager Shops for your server
Create shops using spawn eggs or commads
Rent shop for x amount of time
Set custom price and amount per item
Choose between selling and buying items as shop owner
Choose to have infinite storage and selling slots
Customize villager appearance (profession and name)
Sell/abandon shop and get refunded (configurable amount)
Sell/buy any item – including custom items
Admin shops (unlimited storage)
Sell commands in Admin Shops
Per player buy/sell limit for Admin Shops
Collaborate with other players using built-in trust system
Set server taxes
Log actions
Search for nearby Villager Shops and teleport to them
Statistics per Shop
Minecraft Plugins
With this great plugin you can connect multiple worlds seamlessly into one server. So no need to configure Bungee servers anymore! Not only can you create, delete, upload worlds in game but you have full customisability on the behaviours or each world. You can change if pvp is allowed, animals spawn, weather is on or off all through the yml or by changing it with in game commands.
EssentialsX have a great Wiki Page will of their permission list and commands.
Features Include:
Create multiple worlds of different types, seeds and with Custom Generators
Keep your skylands using a custom generator (MV 2.2+)
Set the mode per world (creative or survival)
Create Multiverse Portals to let users go between other portals, worlds, or locations
Restrict users from going to specific worlds by using permissions
SuperPerms API Permissions support
Economy Support!
Show which users are in what worlds with /mv who
Colour your worlds when the appear in chat!
Custom world Aliases. (leave your folder names alone! use an Alias!)
Restrict Animal/Monster Spawning. Per animal/monster! (Why hello creeper world!)
World scaling with Multiverse-NetherPortals
Conserve memory by having some worlds NOT keep their spawn chunks loaded!
Fantastic in-game help just use /mvh SEARCH
Support for worlds with spaces!
Purge all those unwanted animals/monsters from your world!
Perform all per-world modifications with in-game commands! Stop getting those YAML errors!
Teleport yourself and others to any Multiverse Destination
Minecraft Plugins
Our number one goes to EssentialsX. It is the most robust plugin I have used for free. It includes over 130 commands and a ton of features of any server owner.
It supports CraftBukkit, Spigot and Paper Server. Although there are many other variations of this plugin. I highly recommend the original one as it is the best.
The features are almost countless so I will try to list the main features that improve the server and stop you from needing other plugins.
They also have a very well written Wiki page with all their permissions nodes, commands and features.
Features Include:
Pre Configured Currency
Pay/Balance/Sell Commands
TP, TPA, TPR Commands
Set home, TP Home or set Multiple Homes
Warps
Sign Shops
Player Mail System
Kits
Ability to See Other Players Inventories or E Chests
Pets
And so much more!
Top 5 Minecraft Plugins Conclusion
This of course is our point of view and can differ to others. How ever we hope by using this list here you have a different range of the best plugins available currently for your server.
From Currency to Minigames and Anti Lag Measures we have covered many areas and hope that it helps with your own amazing server!
Author Profile

I love to make Minecraft content, and easy quick tutorials for others to use. And you can see more video and tips at www.jdogofficial.com