Your SeekaHost Server Console
Take a look at the dashboard we use here at SeekaHost. Take control of your entire server using Multicraft. Change server types, add mods, plugins and make your server one of a kind! Take a look through our dashboard below.
Multicraft Dashboard
You control your entire server from the dashboard. This is where you find all the features you can use for your dashboard including the joining information, configuration and even how to make your custom domain for others to join your server. This is where you can select the server type you want, delete files and even schedule tasks.
Server Chat
You can check all logins and log outs including player chat that goes on, on your server. This is great for moderation and checking what has been said when you haven't been online. This shows the live chat from the server, and you can also as an administrator send messages to your server from the multicraft chat area.
Multicraft Console
Here you can get access to your server console. You can check for errors, updates and check everything is working when booting up the server. Not only will this show you what is going on with your server but its also how to get reports or even run in game commands from your console with out even logging into your Minecraft server.
Player Management
You have full control of your players including roles and other features mentioned in the video. You can also ban them from this area, un-ban them or check their IP address to ban them via their IP if they keep trying to log on with different accounts.
Configurations Files
Here is where you can access all your configuration options. Your main server configuration is here and editable, but also any new plugins will also have their configurable files here so you can make changes accordingly to make the plugin work and suit your needs.
Manage Your Plugins
With the plugin list you can easily upload, remove, disable and test different plugins on your server without having to download them to your pc. This will upload the plugins straight to your server and is a great and easy way to install or delete plugins for your server.
Local Plugins
You can find all locally installed plugins here (from your plugin list). This way you can always keep up to date with what plugins you have installed, check the status of the plugins and also remove it if you don't want to use it anymore.
FTP File Access
With SeekaHost Minecraft servers you get full access to your server files. You can do so by using the FTP file access area (details are provided for you). Or alternatively you can use this FTP information to log into your server using programs such as FileZilla to connect and manage your server files.
Setup Templates
You can start your server up with different templates. This is often used to clear mods, plugins and old server files prior to another server jar install. You can choose what to clear, with that selected when you restart your server the changes will take effect.
Backup & Restoring Worlds
An important part of any server is to be able to backup your world and restore it when needed. You can do so easily with our backup and restore system. With one click you can backup your entire world and save it as a .zip file on your server files, then one more click to restore it from your files when required.
Server Commands
You can check your default commands on multicraft and also create custom ones for yourself. Simply choose the action you want it to take, the prerequisite in chat and you can create your own custom commands for your sever (only in java edition).
Scheduled Tasks
You can schedule tasks on your server to run at different times. The multicraft panel provides a number of commands that you can use and run on different intervals. These range from restarting the server, giving items or even saying things on the server chat.
Server Users
As well as in game users you can add users to your multicraft dashboard so they can help you manage the server. To do so please sent us in a support ticket from the owner account with the name and email for the new user and we will install it for you. You can then set their access level and they can login and help maintain your server.
Get Started Today!
Ready to get started? Choose one of our Minecraft hosting packages to suit your player count and you can be up and running in minutes!
Check Packages
Host your Bedrock Server with SeekaHost today.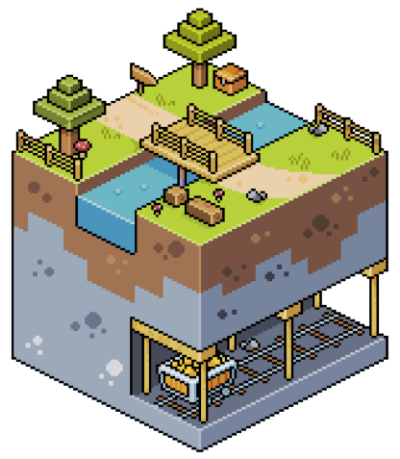 Host your Bedrock Server with SeekaHost today.