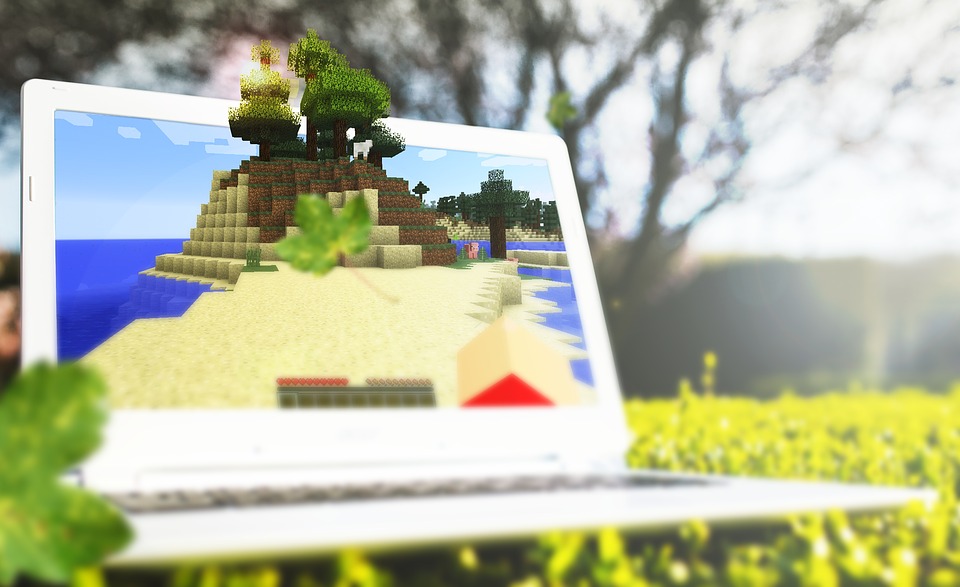 5 Best Minecraft Screen Recorders to Capture Your Gameplay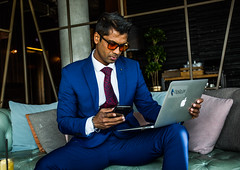 By Fernando Raymond | January 13, 2021
Are you searching for best Minecraft recorder to use to screenshot your gameplay? If your answer is yes, then read on, as you'll find best screen recorder for Minecraft, as you read along!
This is important and more and more people who read who guide on how to play Minecraft with friends on PC asking us since we launched the SeekaHost game servers site to give people to play Minecraft online free.
Minecraft's unique game style is one of the most defining features of the game, and it gives gamers the freedom to create anything they want, which is the main attraction of the game.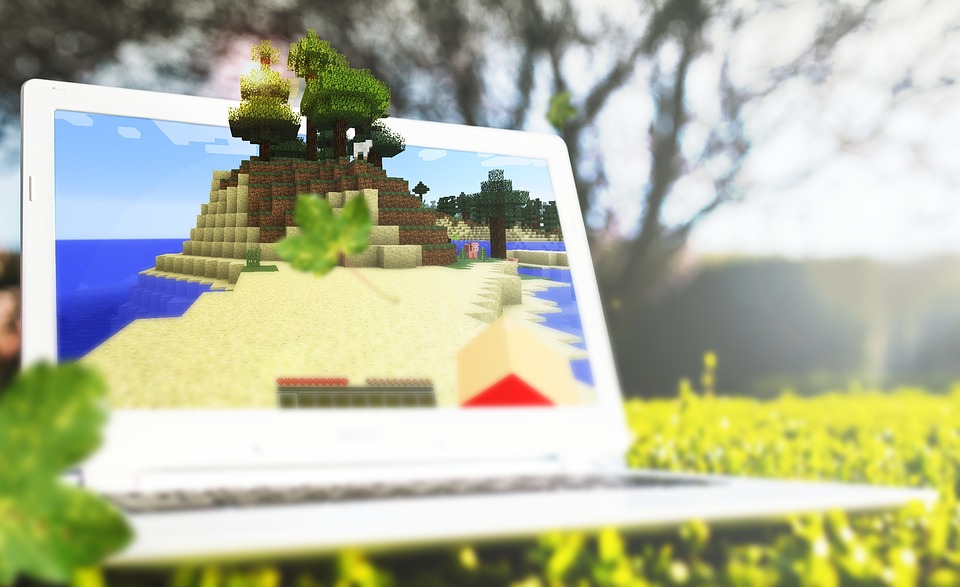 And if you want to share your gameplay with friends or anyone else, you'd have to record the Minecraft videos and upload to the Internet. But, it isn't easy to get a satisfying Minecraft screen recorder, with a plethora of recorders available online.
Also read: 7 Factors to Consider before Choosing A Minecraft Server Hosting!
The recording of your gameplay footage and sharing it seems a much better option for lots of people. While streaming is another way to go about it, but it takes a toll on your internet subscription as it depends heavily on bandwidth.
So, if you're looking for the best game recording software for Windows, Mac or Linux for recording your gameplay, we've compiled the list of the best game recording software you can use on desktops.
5 Best Minecraft Screen Recorders
As most players like to record Minecraft videos, which videos can be shared for other people to watch online, we've listed some of the best Minecraft recorders that you can find.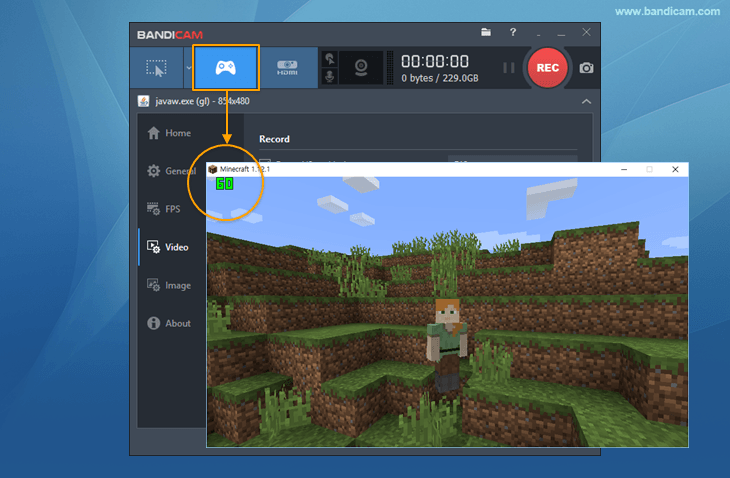 Bandicam is a popular screen recorder and gameplay recorder, with screen capture and screen recording utility developed by Bandicam Company that can take screenshots or record screen changes.
Bandicam can also record both webcam and screen at the same time, which is perfect if you're creating a Minecraft gaming video with players present in the video. And, if you play Minecraft from a console, you can also record that as well using the "HDMI" feature in Bandicam.
It consists of three modes, namely: the Screen Recording mode for recording certain area on the PC screen, the Game Recording mode, for recording the target created in OpenGL or DirectX. And lastly, the Device Recording mode which records HDMI devices and Webcams.
Bandicam Pricing starts at $39 for a one-computer lifetime license.
Pros:
Freely Set the capture screen size
Ability to Export recorded Minecraft gameplay as MP4 and AVI formats
Cons:
Not Available for Mac
Supports only MP4 and AVI formats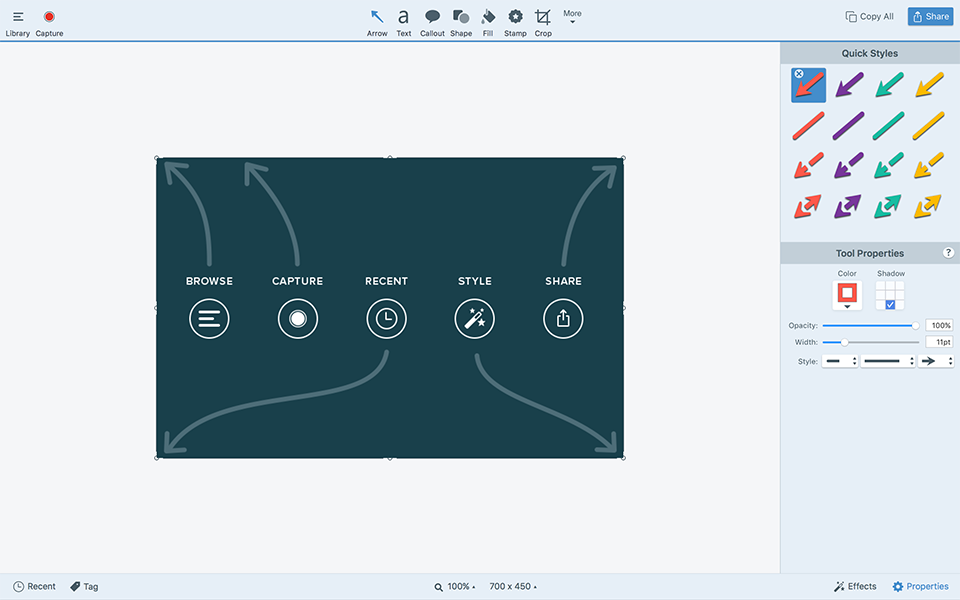 Snagit is a screenshot recording program that captures video play and audio output. It is originally built for the Windows operating systems, but recent versions now support macOS, but with far lesser features.
The software is developed by TechSmith, and is used to record short videos or take screenshots, and you get some of the editing tools to highlight, shapes and other tools for your video recording.
Pros:
Records and take snapshot free
Availability of recording filters to highlight, add text and more
Cons:
Recording of Minecraft game video is not long enough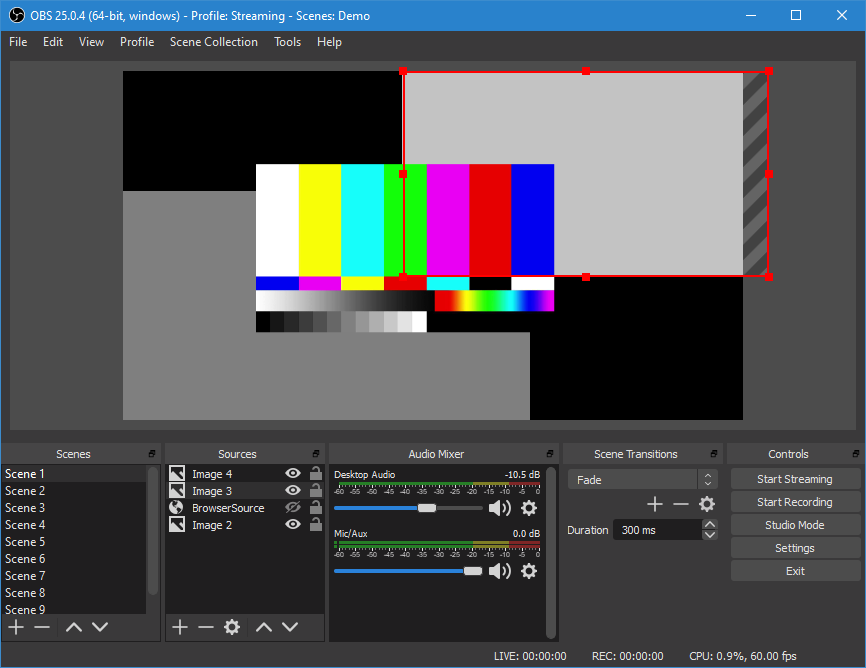 OBS – Open Broadcaster Software is an open-source cross-platform recording software built with Qt and maintained by the OBS Project. The software is also known as OBS Studio and there are different versions of OBS Studio, such as version for Windows, macOS, and Linux distributions.
OBS Studio also offers seamless recording capabilities, which makes it a trusted recorder for many, and it has a lot of screen filters to add effects to the video that you are recording. Additionally, the "Studio Mode" of the tool can be used to broadcast your Minecraft game online. And the audio mixer is also one of the best features that people love about OBS Studio.
The free screen recorder is available for Windows, Mac and Linux. And you can record Minecraft with OBS free, with many recording, streaming and editing features.
Pros:
Unlimited timing in Minecraft gameplay video recording
Ability to Record Minecraft on Windows 10 and other operating systems
Cons:
Output video file size is too large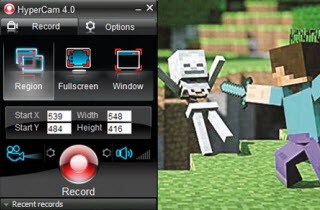 HyperCam is a screencasting software that captures action from Microsoft Windows screen and saves it as AVI or WMV or ASF movie file. It is created by Hyperionics and Solveig Multimedia and HyperCam is also capable of recording an all sound output, or sound from the system microphone.
It is pretty good to capture special sequences during the Minecraft gameplay process and you get basic screen capture features from HyperCam free.
Pros:
Ability to Record Minecraft videos with audio
Easily Customize the screen recording size
Cons:
Recorded Minecraft game video can only be saved as AVI format
Malware could be inserted during the installation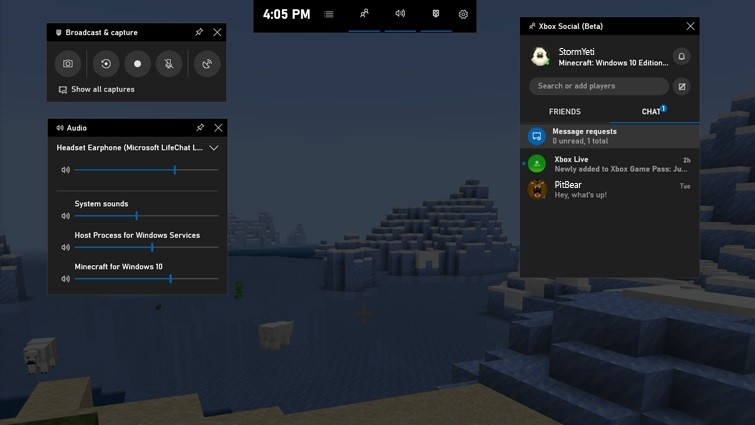 Game Bar comes inbuilt with Windows 10 and it lets you take screenshots, record and broadcast video games. It's also enable Game Mode, with a group of settings specifically designed to make your gaming experience smoother, faster, and more reliable.
As such, you can use Game Bar to record Minecraft as a Windows built-in tool. It is also the official game recorder of Xbox consoles and the best part is that you can use it right away. Besides, it also supports recording the screen and microphone together, allowing you to adjust the volume from the "Audio" tab, and it has a minimum system need for processor and graphic hardware on PC.
Pros:
Comes inbuilt on Windows devices
Specifically built for recording video games on Windows
Cons:
Demands high-end specs for Windows PC
Conclusion
Minecraft is perhaps one of the most successful games due to its awesome gameplay, and many young gamers spend longer time playing it. In fact, the number of the game streamers broadcasting their game continue to grow, more reason the number of Minecraft tutorial is also growing.
The above tools will make your recording of gameplay a breeze, and sharing Minecraft game with other players all over the world can never be any easier. And if you're looking to earn a stable income from your Minecraft server with reasonable efforts, you can also read the post on Minecraft Server as revenue earner: Optimum rewards with modest inputs!
If you are looking to play Minecraft online for free on SeekaHost Game servers, watch the below video:
Author Profile

Founder & CEO - SeekaHost