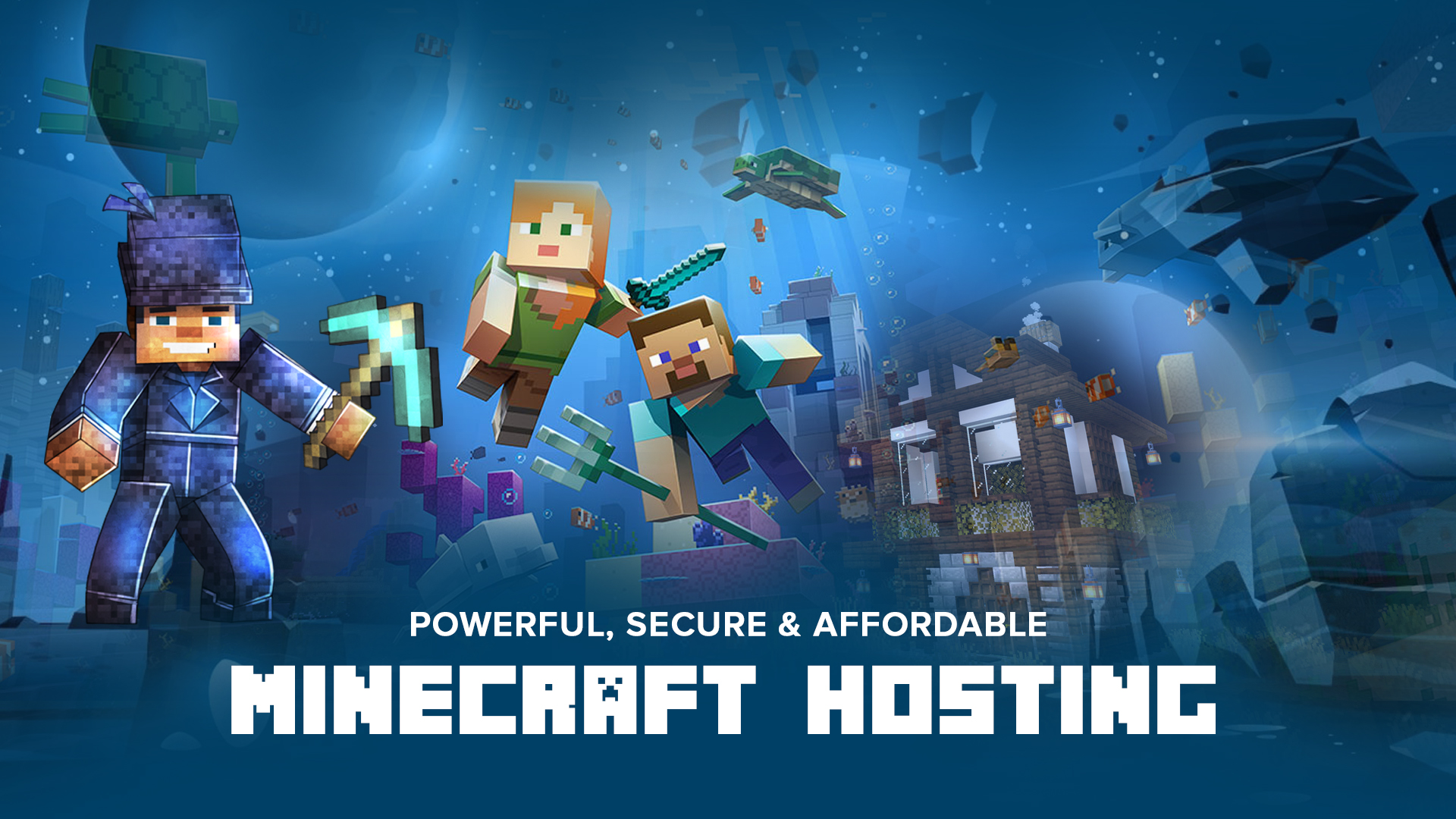 10 Best Minecraft Survival Servers that are Beginner-friendly to get Started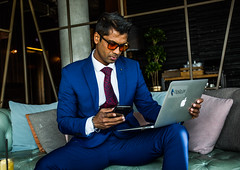 By Fernando Raymond | February 13, 2021
Looking for the best Minecraft Survival Servers? 
Do you want to know the best and most popular Minecraft Servers with a feature for Survival mode? Well, Survival Mode in Minecraft is where players have to manage hunger, collect resources, battle mobs, and build structures in an effort to survive.
The Survival mode is available in all versions of Minecraft and it lets you search for resources, gain levels, and having a health and a hunger bar. If you create a new world in Minecraft to play with your friends on PC, you can easily switch between Creative and Survival modes using the game mode command.
No doubts, Minecraft has been a huge creative outlet for players who want to build to their heart's content, even without understanding a single line of code. This is made possible through the support of thousands of servers, with each having its own self-contained multiplayer world, own rules, game style, and of course, communities.
You can now join the SeekaHost Minecraft server and play online for free: demo.seekahost.co

---
Visit: https://www.seekahost.coplay-minecraft-online-free/
Also read 15 Best Minecraft Seeds: How to Pawn for the best Adventures!
Here, we've compiled the very best of Minecraft survival servers list, featuring everything from breathtaking vistas to worlds with a whole new rule and different game modes.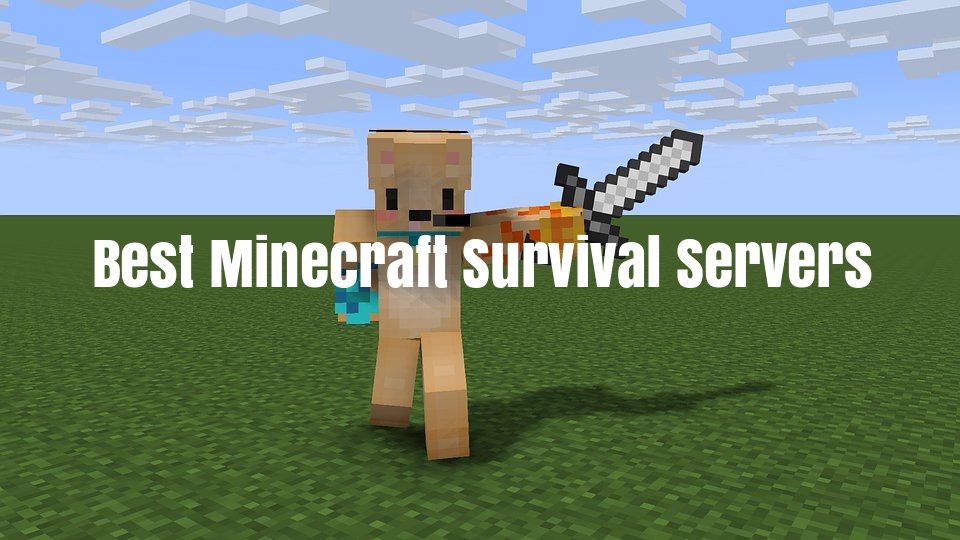 With every server as its own self-contained multiplayer world, and Minecraft's popularity hinging on the highly customizable features which have paved the way for an onslaught of modifications to the game's performance in a number of ways.
Find below the 10 Best Minecraft Survival Servers that are Beginner-friendly to get started!

Another great place to find survival server is on the new CurseForge survival servers listings page. Here you can not only add your own server easily but find other servers to join. This includes a live player count, what type of server it is, the server address to join and and easy way to copy over the IP. Some of the top Minecraft servers are listed there, so after checking out the top 10. Make sure to check them out and see what other servers are available.
10 Best Minecraft Survival Servers
Kindly note that for joining a Minecraft server, you'll first need to grab the IP address. And after starting the game, click on "multiplayer", then "add a server" before popping in the IP address and name the server.
1. Cultivate

Cultivate is a notable premier Farming Survival Server, which has also recently opened up Skyblock mode to provide a change of pace for its player base.
It's Survival Mode include Farming-Based Economy, Peaceful Playing Experience, Limited Hostile Mobs, MCMMO, Jobs, Quests, Crates, Custom Items and many more!
Server IP: play.cultivatemc.com
Server Version: 1.14.4-1.15.2
2. InsanityCraft

InsanityCraft is a top Minecraft survival server that offers the best networks for anyone to enjoy classic Survival, Factions, Vanilla and Skyblock! It boasts of having many ways to win CAH on ALL its servers to give epic amounts back to the community.
With about a decade of experience under its belt, InsanityCraft is certainly the server to join right now!
Server IP: mc.insanitycraft.net
Server Version: 1.14.4-1.15.2
3. ManaCube

ManaCube offers a unique, fun and constantly updated network with over 6 gamemode. It includes events, tournaments, and a friendly community, with games like Survival, KITPVP, Creative, Prison and so forth!
The plugins installed on the server are as follows: Parkour, Factions, Custom plugins, Skyblock, Plots, MCMMO, Creative, Kitpvp, Survival Games, Prison, Essentials, and Skywars.
Server IP: mc.manacube.net
Server Version: 1.14.4-1.15.2
4. Herobrine

Herobrine is one of the leading 1.15.2 Minecraft network with several servers such as Survival, Factions, Skyblock, Earth towny, Sky wars, and many more.
For your best Survival experience, and perhaps your greatest adventure, you should start here!
Server IP: mc.herobrine.org
Server Version: 1.14.4-1.15.2
5. McAim

McAim provides a truly custom experience for players with a gamemode and vast arrays of games including Survival! If you're bored with Vanilla Minecraft servers or tired of playing on servers with same plugins and gamemodes. Then, look no further than McAim!
Server IP: play.mcaim.com
Server Version: 1.14.4-1.15.2
6. MineSuperior

MineSuperior is among the next generation of Minecraft networks, specifically designed to be enjoyable for all the players. It is constantly adding new features and ideas, with transparency.
It features the following gamemode: Factions, Skyblock, Survival, Prison, Creative, KitPVP and many more!
Server IP: play.minesuperior.com
Server Version: 1.14.4-1.15.2
7. PunchedMC

PunchedMC is a brand-NEW SERVER that offers 1.12.2 Survival with custom plugins, and many more custom achievements and rewards. It also brings daily keyalls and giveaways for players!
Server IP: play.minesuperior.com
Server Version: 1.12.2-1.14.4-1.15.2
8. Minecraft Central
Minecraft Central boasts of over 3 million players, and accommodating 6000 online all at the same time. It offers a unique Minigame Network including Survival Games, Skywars, Capture The Flag and many more!
Server IP: mccentral.org
Server Version: 1.12.2-1.14.4-1.15.2
9. Medieval Lords

Medieval Lords is among the oldest Minecraft servers out there, running since 2010, and for a good reason it is the preferred choice for many players.
You can choose between the classes of swordsman, mage, and archer to what's the best suit for your play style as you struggle for survival against some of the most complex enemies imaginable.
Also, prepare recipes by expanding your cookbook and get to defeat your foes. Additionally, choose whether you'd like to join the bloodshed as a combatant, or probably stay on the side and build as a passive player.
Server IP: play.ml-mc.com
Server Version: 1.12.2-1.14.4-1.15.2
10. Detox Network

Detox Network offers one of the best 1.15 Survival experience in Minecraft. With enhanced land claiming, custom economy, free fly, player warps, shops, and many more!
And it supports Minecraft 1.8 – 1.15 without Lag for best Survival Experience!
Server IP: MC.DETOX.GG
Server Version: 1.8 – 1.15
Conclusion
The above servers make the world of Minecraft go round. And it is no secret that the Minecraft community boasts the most ambitious players, and there isn't better evidence than in the best Minecraft servers.
And SeekaHost offers support for all these server types, and also have optimized software and top quality hardware to deliver the best performance Minecraft server hosting with countless mods. And you can switch from one server type to another, all at affordable price. So now, nothing stops you from getting your Minecraft server up and running today!
If perhaps you've got questions or would need assistant in setting up your Minecraft server, you can contact SeekaHost via live chat. You can also ask for a Skype/Zoom call to have an expert guide you to start playing Minecraft with your friends.
There are several resources that will guide you on how to set up your own Minecraft Server available here. And for a guide on how to earn money with your Minecraft server, you can find the full tutorial here.
Author Profile

Founder & CEO - SeekaHost