Minecraft for Adults: Best Minecraft servers for Adults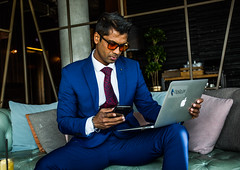 By Fernando Raymond | February 22, 2021
Want to know what Minecraft for adults is?
Minecraft for adults is highly in demand and many people look for the best Minecraft servers for adults online.
I started the Minecraft server hosting services at SeekaHost initially to offer the best game servers for kids but as I started to see millions of people are playing the game each month, I decided to make SeekaHost.co the most amazing Minecraft server host ever for young and old.
There are many things to consider when it comes to playing the game as adults. And catering to the adult Minecraft gamers has become the top priority for me and my team at SeekaHost.
Best Minecraft servers for Adults
Of course, SeekaHost is the best and you can ask James Aka jDog about his experience playing Minecraft on SeekaHost servers.
You can check some of his videos and latest tutorials on the SeekaHost YouTube channel.
All the bellow videos were recorded while playing Minecraft on SeekaHost game servers. You can see the high performance and smooth gaming experience.
One more thing I started to notice is that Minecraft servers for young adults need to run perfectly smooth because the younger players are not willing to tolerate any lags in the server performance.
At the start, SeekaHost only offered UK servers based in London and as the company grew with more and more users from the US, Canada and Australia it had to bring in servers from each of those locations.
We are expanding our servers in Germany and France as well as in Spain due to the rise of many adults playing the game in each of these countries.
Are the SeekaHost Minecraft servers suitable for Adults?
The answer is: Yes! You can get started with a starter package for as low as $2 per month with a 25% off discount. So, you can first experience how the world's best Minecraft server host operates with top-notch customer support.
Why should adult Minecraft Players choose SeekaHost Minecraft Game Hosting?
This year SeekaHost will be launching servers in 10 more countries and those will offer the highest speeds with closer proximity of the servers to the clients.
Another fantastic addition are the Minecraft gifts at the SeekaHost shop with awesome and stylish Minecraft shirts for adults. The SeekaHost range of t-shirts will be ready soon for you to buy on our website at very affordable prices.
And if you are an adult Minecraft player with kids, they might also want to play with you. SeekaHost has the most child-friendly support servers and you can find out more about how to make Minecraft settings secure for younger players on the SeekaHost.co Blog.
Teenagers Louis and Sam built the office for SeekaHost in their Minecraft world and their father Neil Franklin has shared his experience of his children playing Minecraft at home during the lockdown, highlighting the benefits of the game in those challenging times for children.
There are many educational benefits to the Minecraft game and you can find more information in the blog articles about Minecraft Education Edition and educational ideas to play Minecraft.
Minecraft is not just a fantastic game for learning, but it also offers adults the opportunity to connect with people all over the world via their own game server. SeekaHost offers a Netherite Ultimate Package with 200 player slots and 24GB Ram for only $76 per month, which can help big groups of friends or family members to remain connected while doing a fun activity during lockdowns or if they live far away from each other. Have a look at all the plans and find the most suitable one for your needs here: https://www.seekahost.cominecraft-hosting/.
What are the main Benefits of SeekaHost Minecraft Game Hosting for Adults?
Having a Minecraft server hosting near your location will give you and your community of players the smoothest performance due to faster loading times and 100% uptime.
Speedy customer support with a 24/7 UK dedicated support team helps you at any time to avoid gaming problems or interruptions.
A free Minecraft server hosting trial is available at demo.seekahost.co for all adult Minecrafters as well as families who need financial support to host Minecraft and let the youngsters play the game (keep in mind you still need to pay for the Minecraft game itself, which can range between $20-$30 per game/version).
Easy One Click mod packs installation enable every player to get started and play Minecraft using the best mod packs online with friends. If you want to be ahead of everyone else's Minecraft game, then check out the list of the best Minecraft mods.
A collection of Minecraft tutorials and FAQs is available on the website to answer all the questions players may have or to enhance the gaming experience on the SeekaHost Minecraft servers. Compiled by Minecraft experts they will provide useful tips and tricks for the best Minecraft gaming solution.
Hopefully, you're convinced now to check out the SeekaHost Minecraft Game Hosting. Have a great time with your friends online while saving money with affordable SeekaHost Game hosting as getting a pint in the pub would certainly cost you more.
https://www.seekahost.cohow-old-do-you-have-to-be-to-play-minecraft/
https://www.seekahost.cowhat-parents-need-to-know-about-minecraft/
Author Profile

Founder & CEO - SeekaHost