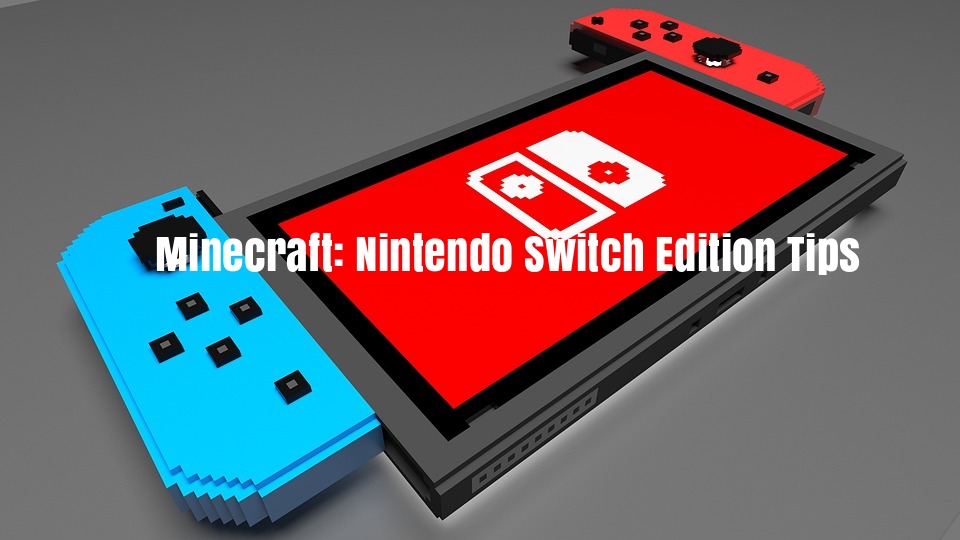 Minecraft Switch Tutorial: Top 10 Tips and Tricks for Nintendo Switch Edition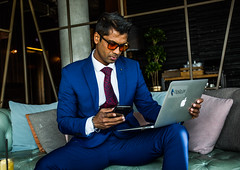 By Fernando Raymond | February 13, 2021
There are several Minecraft tips and tricks to discover that can greatly improve your gaming experience!
While the Minecraft Nintendo Switch Edition is the latest version of the hugely popular world-building game, the unique thing about the Minecraft Nintendo Switch Edition is that it allows you to play on big screen TVs, with a multi-game controller button. It even allows you to take it out on the go, with touch screen options for controls on mobile devices.
Also read: Minecraft Realms Guide: How to Join & Tips for New Realms Players!
Minecraft is a game you need to explore in order to fully understand how things in the game actually work. And as there's no manual for new players, it's left for the player to uncover the tricks out of the colourful blocks.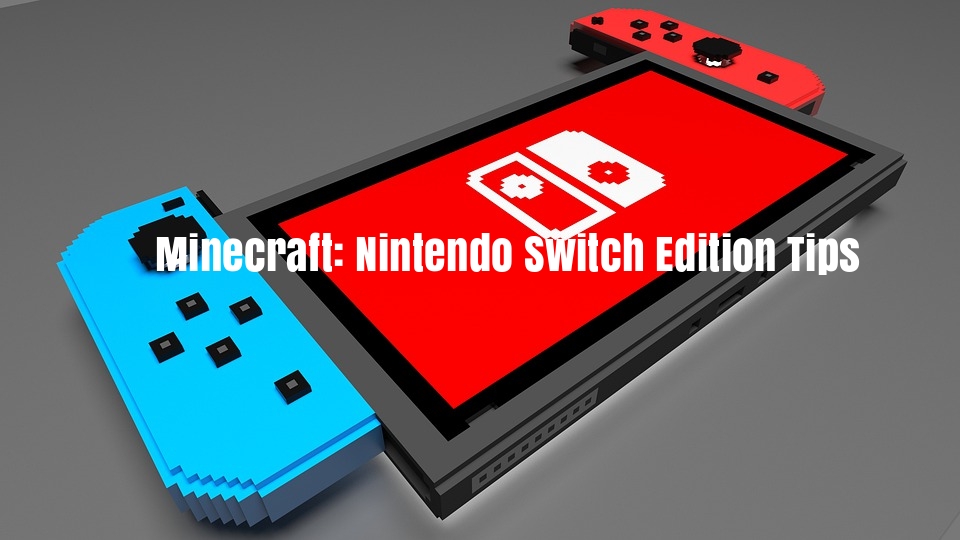 Here, we've covered the major tips and tricks you need to know. And once you know these tips and tricks, you'll feel more like a seasoned Nintendo Switch Minecraft player.
Top 10 Tips and Tricks for Minecraft: Nintendo Switch Edition
Below are some major tips and tricks for Minecraft: Nintendo Switch Edition to get you started!
1. Choosing between Creative, Adventure and Survival Mode
Starting a new world in Minecraft, you'll have to choose to play in either Creative, Adventure, or Survival mode. The difference in the modes actually comes with what activities you can perform within the game.
For Creative mode, you have most of the tools and materials at your disposal; and your main goal is to build the most epic structure you can imagine. You also have the ability to build anything and equally to destroy everything.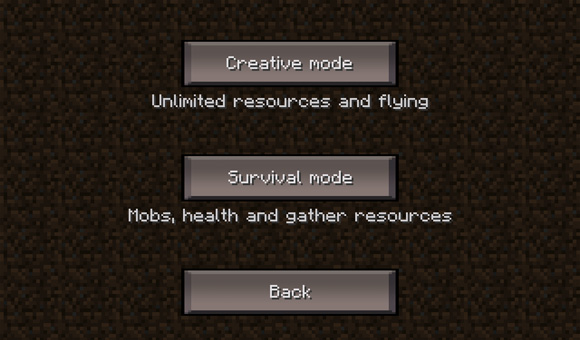 And for Adventure mode, this is the more difficult mode to play. Whereby, you'll need to fight zombies, craft tools, and use items; and you'll have to look out for the necessary tools to play the game. Also, you'll find some very fascinating characters, such as dragons. But bear in mind that you can die in Adventure Mode.
Finally, the Survival mode is where you have to mine your way and also have limited health and get very hungry. You have to forage to get food, and it consists of killing some pigs and sheep to sustain your existence.
You'll be faced with several enemies that would actually want to kill you, which means you'll have to build armor and get weapons, and overall, watch out while you are building your world.
2. Make your world easy or more difficult in the middle of gameplay

You can always change the difficulty settings by exiting the game and restarting it. And if you started with playing in Survival mode on the easiest Peaceful setting, and you've gotten enough experience at playing that, you can challenge yourself more with higher difficulty settings.
For that you need to get to the world summary, where you'll be able to alter the game mode difficulty level, texture pack, and in-game options, whether you're offline or playing.
Additionally, if you wish to spend more time building your dream structure, and don't want to be bothered by attacks from Creepers at night, you can also switch to an easier game mode in Survival so that you can successfully complete your construction.
3. How to see your texture pack purchases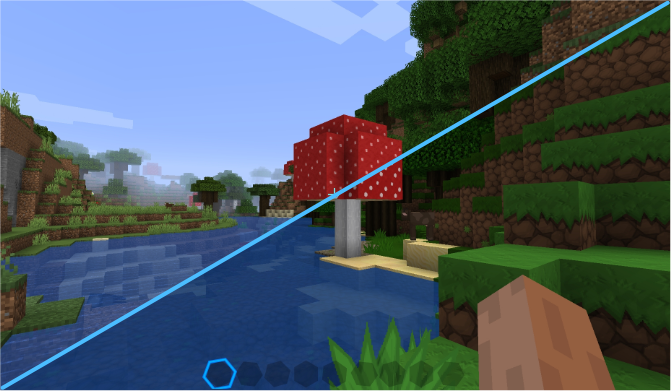 For in-game purchases of texture packs, mash-ups, skin packs, or bundles, you may not be able to see them right away if you go back into creating a world.
You need to exit Minecraft by pressing the Home button on Nintendo Switch. Then after that, press the X button to close the game as well. Finally, select to open Minecraft again, so that your purchases would be available in the game.
4. Loading a specific world built (Seeding games)

If you're building your first world, then you would notice a section for entering a Seed which is a code that will direct Minecraft on how to populate a specific environment, like a world with ice and snow or that is completely uninhabited. These Minecraft worlds were created by other players and are distributed through the Minecraft community.
Usually, they are coded for specific platforms, and populate differently if used on a different console than the one they were originally meant for. However, they'll offer a similar output across different platforms.
To find the unique Seed ID for a world, start a new game, and then select your world. You will find the Seed ID listed under the world's name. You can also share this Seed ID with other players, so that they can play the game with a similar set up.
5. Easy way to Combine Armour and Tools
The easy way to combine armour and tools without you using an anvil for durability repair, is to hover over the piece of armour that's in your inventory with any one of your tools and press the Y button on your Nintendo Switch.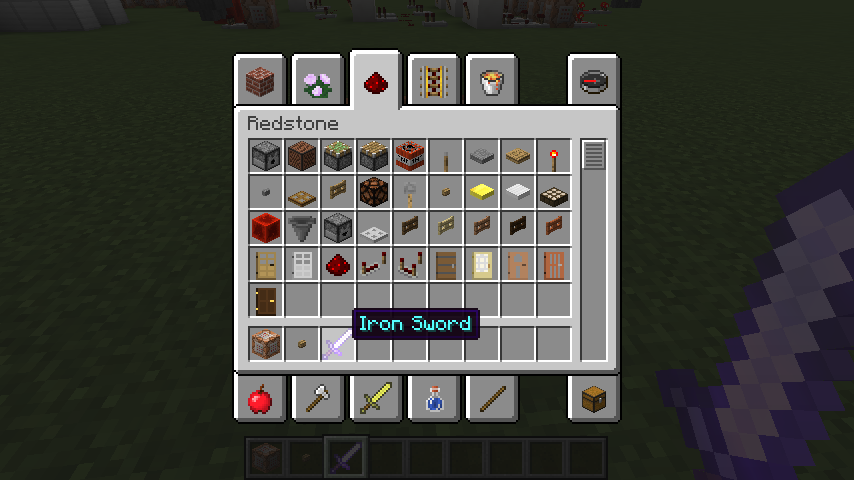 But bear in mind that it will remove all enchantments you have on your armour. So to pass an enchantment safely to a repaired armour piece, you have to use anvil.
6. How to Spawn with all your inventory intact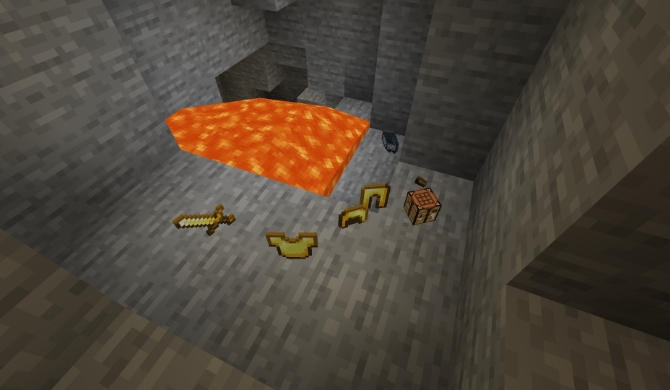 The worst thing about a player dying in Minecraft is that you lose all the cool tools, such as weapons, armour, and materials you've spent enormous time on to mine and create in the game.
These tools would be sitting in a pile near the place you died, which is just about anywhere from the newly spawned location. But you can use a trick by enabling a feature that lets you still keep your items even after you die.
The trick is as follows, once you create a new world, simply select More Options, then "World Options", and tick the box behind Keep Inventory.
7. Getting every tool you need on entering Adventure mode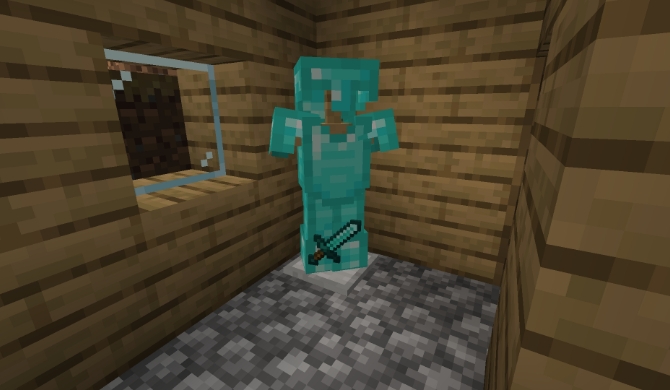 It should delight you to know that you can actually change your world's game type, even when you've already started playing the game! If perhaps you want to enter Adventure mode with every tool you need, you should start with Creative mode, and add all the tools and weapons you can into your hot bar. Then armour up with your best armour, and quit the game.
Now, re-select the world you created in Creative mode, and switch over to Adventure Mode. All the tools, and weapons will carry still be carried over in your inventory so that you can start the adventure mode with everything you need.
You can switch back to Creative mode whenever you need to rev-up your items and fill your hot bar again! But eventually, you will run out of items and won't be able to get your game set up properly before depleting your resources.
8. Leaving a trail of 'breadcrumbs' to find your way back home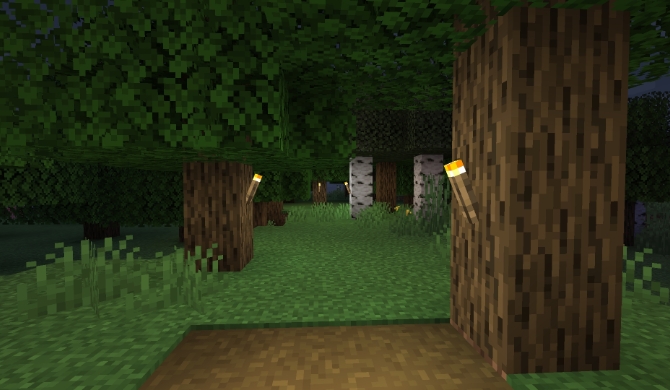 If you're exploring, you'll easily learn that getting back to your home or crafting table is nearly always impossible. With many pathways, forests, mountains, and caves that you have to really get turned around fast to get to your base.
Now, leaving yourself a reminder for where ever you've been in the form of a torchlight is a great trick. Once you're far from home, just wait until it's getting dark and then look for sources of light. There are chances that one of the torches are left as a marker. Then follow the torches back to your base, and safely be locked inside in no time.
9. Make a big chest by putting two chests together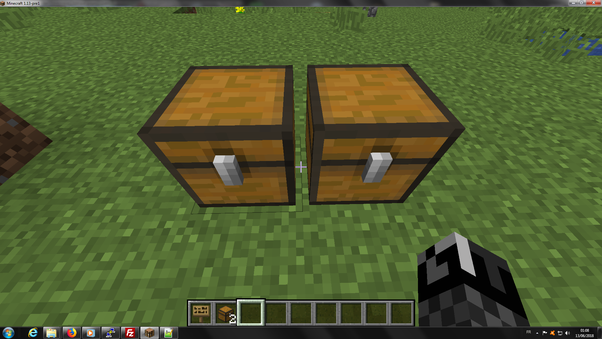 Creating two chests and setting them right next to one another to turn it into one, gives you plenty of inventory space at your homestead right near your crafting table, which is where you need it the most.
As you need five wood planks to create a basic chest, you can make just a couple of them early on. These chests will provide stationary inventory slots which you can use to collect more stuff.
10. Easily find slime balls by heading to a Swamp Biome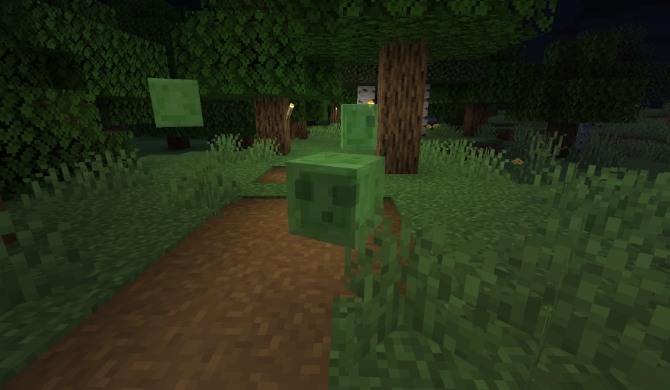 Slime balls are valuable for creating sticky pistons and blocks, which makes it possible to move blocks around when they are adjacent to it. But it takes about nine slime balls to make one slime block, so you'll need to collect as many as possible.
The simple trick is to head to a Swamp Biome at a full moon so that you can make the most out of the night. The swamps will be brimming with slime during a full moon.
So, you'll be able to collect as many as possible in just a single night. Always make sure you're properly armoured before making the trip, because once the attacking Slime splits into smaller bits of Slime, it is seriously difficult to kill them without you getting hit.
In conclusion, the Worlds of Minecraft are truly fascinating, and you'll definitely want to experience this amazing game on Nintendo Switch!
You can start now by first playing Minecraft online for free to get your multiple player experience. So that you can experience the SeekaHost Game servers performance before buying your own Minecraft server hosting where you can enjoy the game on any device.
Author Profile

Founder & CEO - SeekaHost