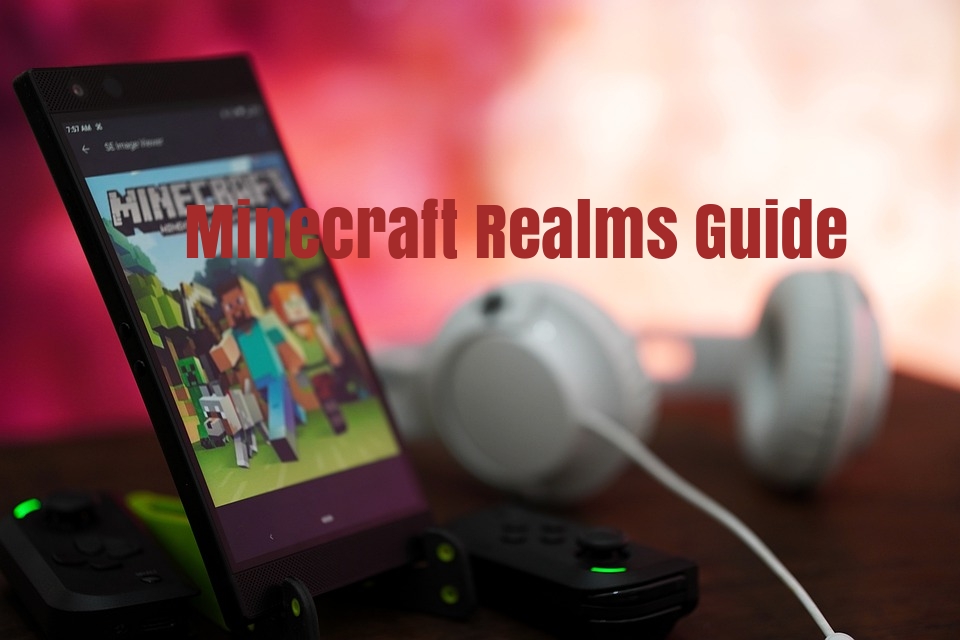 Minecraft Realms Guide: How to Join & Tips for New Realms Players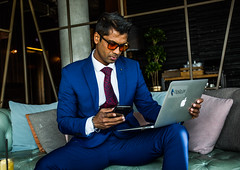 By Fernando Raymond | February 13, 2021
If you're looking for tips and how to join Minecraft Realms, we've got you covered here, with all the information you need to know!
Realms are multiplayer Minecraft servers that lets you create a world or add existing world with up to ten players online at a time. While new content is made available every month, such as mini-games, maps, and character skins. It is a service that lets you keep your Minecraft world always online and accessible, even while you're logged-off and only people you invite can join your world.
Also read: Minecraft Conversion Guide: What You Need to Know before Switching from Minecraft Java to Bedrock!
Minecraft, as the building-block phenomenon allows you to create just about anything, and it's a lot of fun too; but with Realms you can take things a notch higher by inviting your friends to join.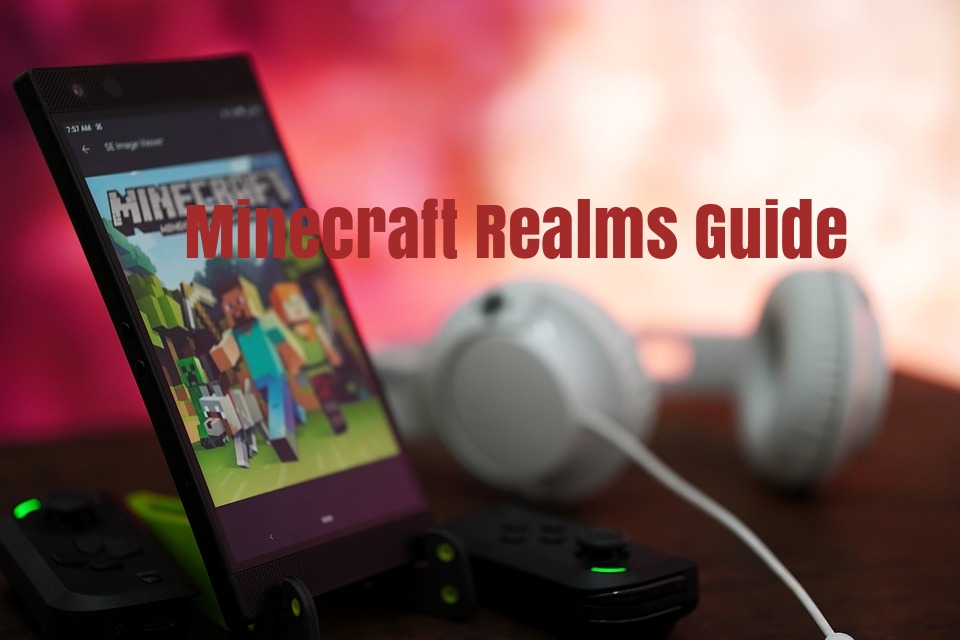 Though, all versions of Minecraft do allow you to create private game and invite friends to join in building your block world, but it requires that you or whoever created the world must be online. Now, what about if you could create a world whereby you can invite friends to join and play, whether you're online or not and playing at the time? That's exactly what Minecraft Realms lets you do!
Getting Started with Minecraft Realms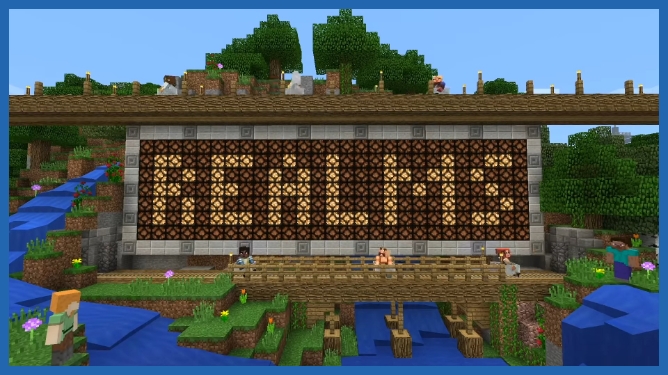 Minecraft Realms is available for Pocket edition and PC / Mac versions of Minecraft, which you can get Bedrock Edition for PC: Windows 10 ($27), Bedrock Edition for Xbox One: Minecraft ($20) with over 100 games for one price.
Realms are accessible from any of the devices provided you have signed in to the same Minecraft account. And cross-play is enabled, allowing you to invite your friends irrespective of the platform they are on. But you need to bear in mind the version of Realms you have if you want to play on PC, as the Java Edition is not compatible with most devices.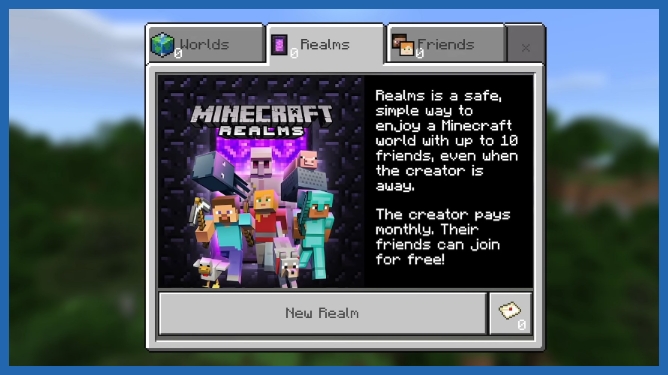 Additionally, Realms currently doesn't support mods, instead, there are packs included with the Realms Plus subscription (from up to 10-player Realms), so if you care about mods, you have to look for an alternative.
Steps to Invite Friends to Join Your Minecraft Realm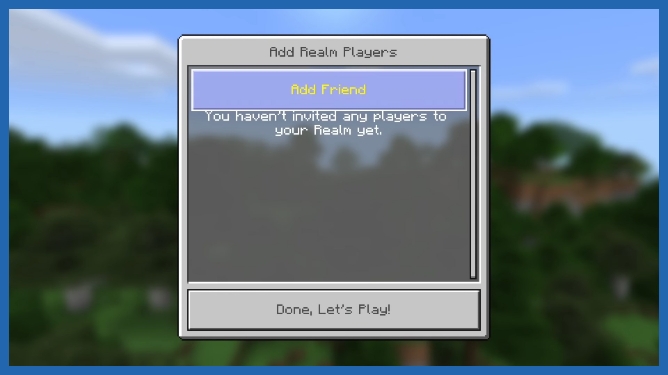 If you want to invite friends to your Realm, they don't actually need a subscription to join and play with you.
Step 1: Click the Edit button
First, after launching your Realms world, click the edit button next to your Realm world and select 'Members'.
Step 2: Select Friends from the List
From the "Select Members" menu, you should find a list of friends that you've already invited before which you have the option to invite again.
Step 3: Joining the Minecraft Realms
You should bear in mind that only a maximum of 10 people can play on your Realm simultaneously, and it will be limited by subscription type, starting with either two or ten players at a time.
Tips for New Realms Players
Below are some handy tips for first-time Realms players so that they can get the most out of Realm!
1. Adding Players
There is never any fear of a random stranger invading your Realm, because only the friends you invite can join your Realm.
While on PC / Mac, simply select the Players tab in the Realm menu. Then, select "Invite Player" and type in their username and press "Invite Player".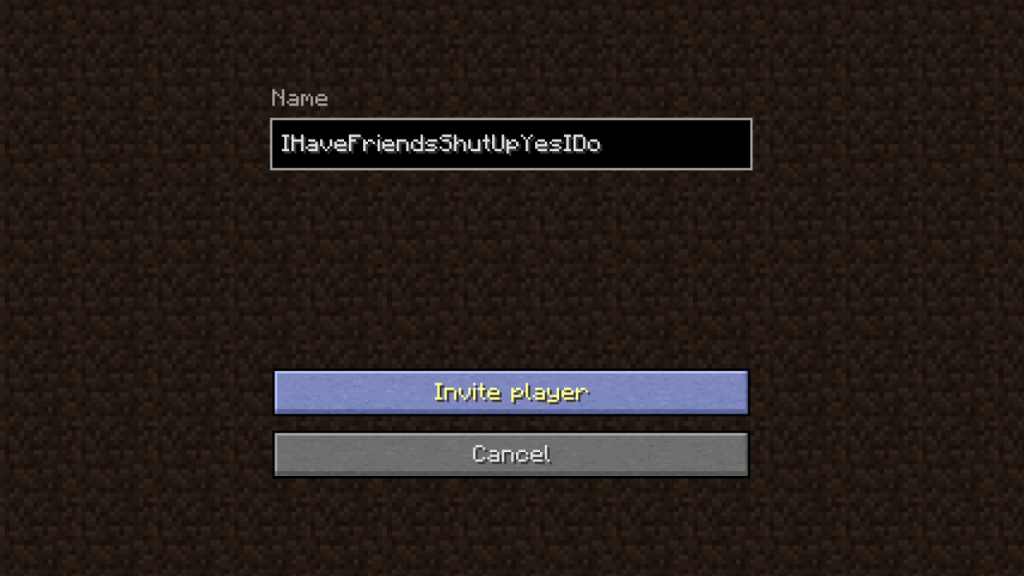 If you want to add players on Windows 10 / Pocket Edition, then your friend will also need an Xbox Live account. It is pretty easy to set up and free on Xbox.com. And if you've already added them as friends, you can easily add a player from your Friends List by just pressing the + button next to the name.
2. Removing Players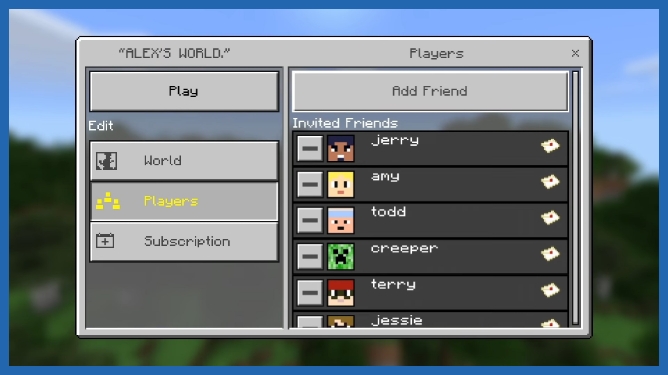 Everyone in your Realm can be found on the Players screen, so if you want to remove any player, simply follow the direction below:
For Windows 10 / Pocket Edition, you should select the menu button and then the symbol. While on PC / Mac, select the X next to the player's name.
And note that if you're a player in someone else's Realm they too can remove you at any time!
3. Backing up Your Realm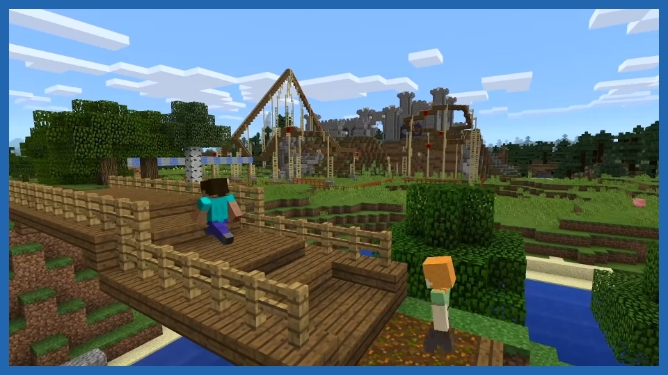 Minecraft Realms settings are protected, which means no matter how long you've been offline, your Realm will remain exactly as you left it whenever you return!
But, there's never a mistake in keeping backups of your Realms. Let's say you burned down a village accidentally, then you can easily restore it from the previous backup.
For Windows 10 / Pocket Edition, you need to go into Edit Realm from your Realms menu. There, you'll find an option to Download World. But make sure you have enough space to store it on your PC!
And if you've successfully downloaded your world, as a single-player you can enjoy it forever, or keep it just as handy backup.
4. Promoting A Player to Operator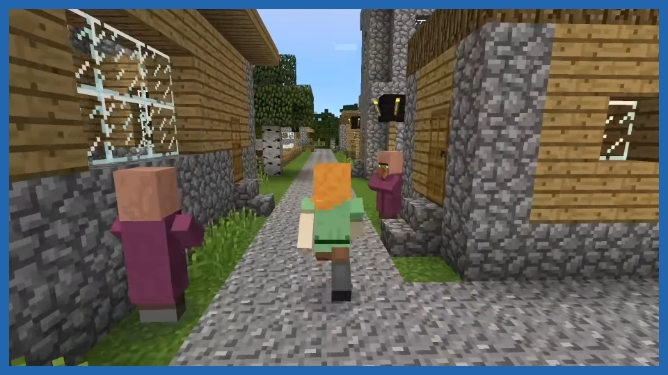 Realm Operators help to build and manage your Realm with the slash commands, and promoting players to operators is like giving them powers to set the world spawn point and send private messages.
To promote a player to the operator, simply select from the Players screen where you find the crown symbol next to each player's name. Operators, however, can't add or remove players, but you can still pick a player you really trust!
An additional tip, there are tons of add-on, packs, and resources available for Realms players, and if you play on PC / Mac, you can also access mini-games and some awesome player-made maps that have been approved and collected together just for your enjoyment!
Conclusion
The realm is an exciting subscription-based service and it offers a 30 days trial which you can pick and choose your free Minecraft Realms for PC / Mac or Windows 10 / Pocket Edition to have a feel of the game before buying a paid subscription.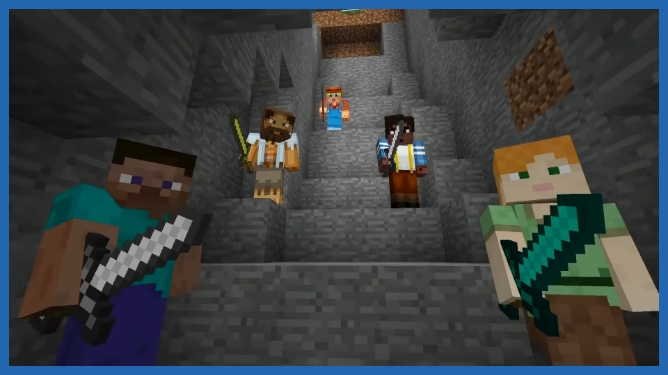 If you need further guidance on how to play Minecraft with friends (for beginners) with full instructions and hacks, to get started and play online with the option of joining SeekaHost free Minecraft servers. With step-by-step instructions on how to get your friends to join your server and tips to build your own community!
Author Profile

Founder & CEO - SeekaHost