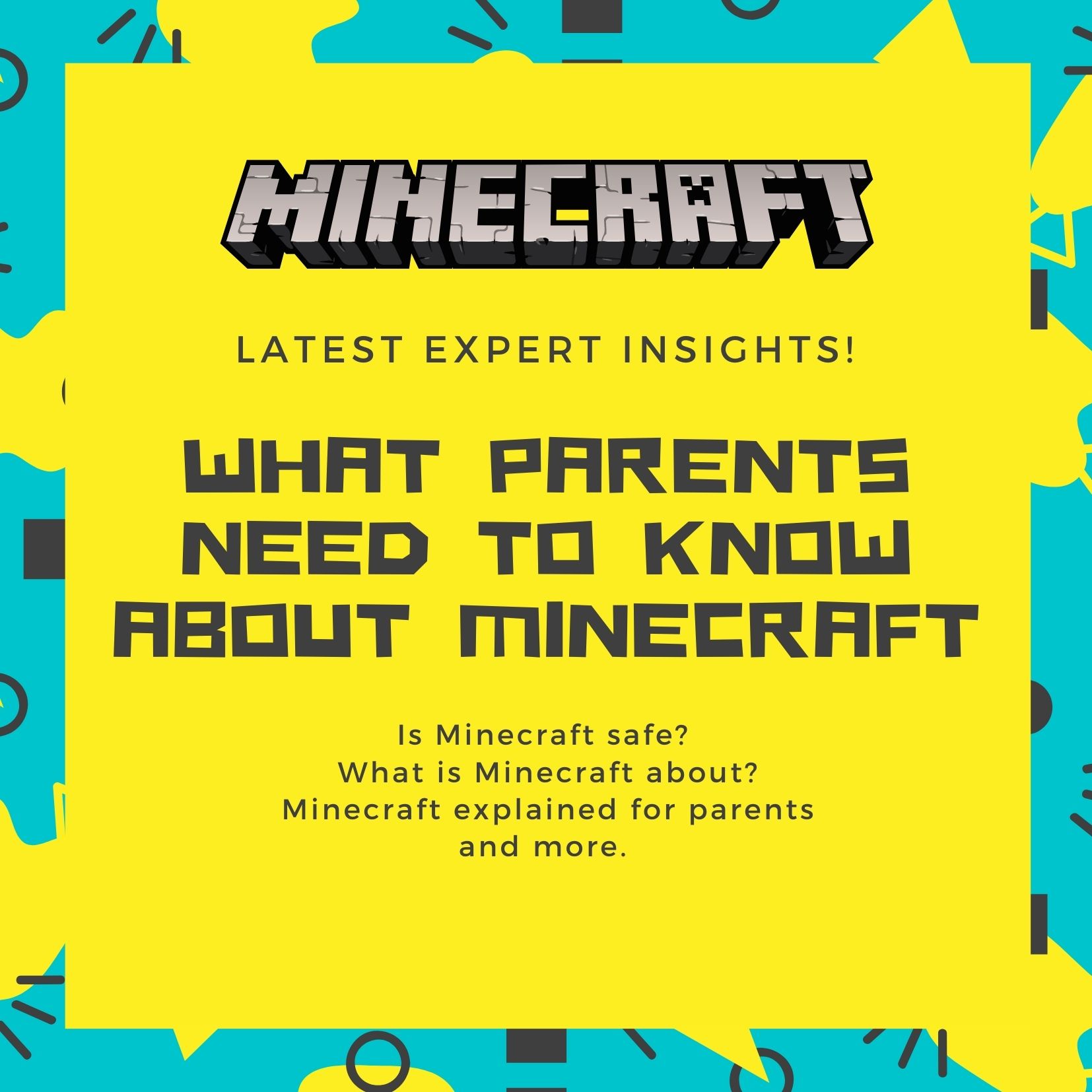 What Parents need to know about Minecraft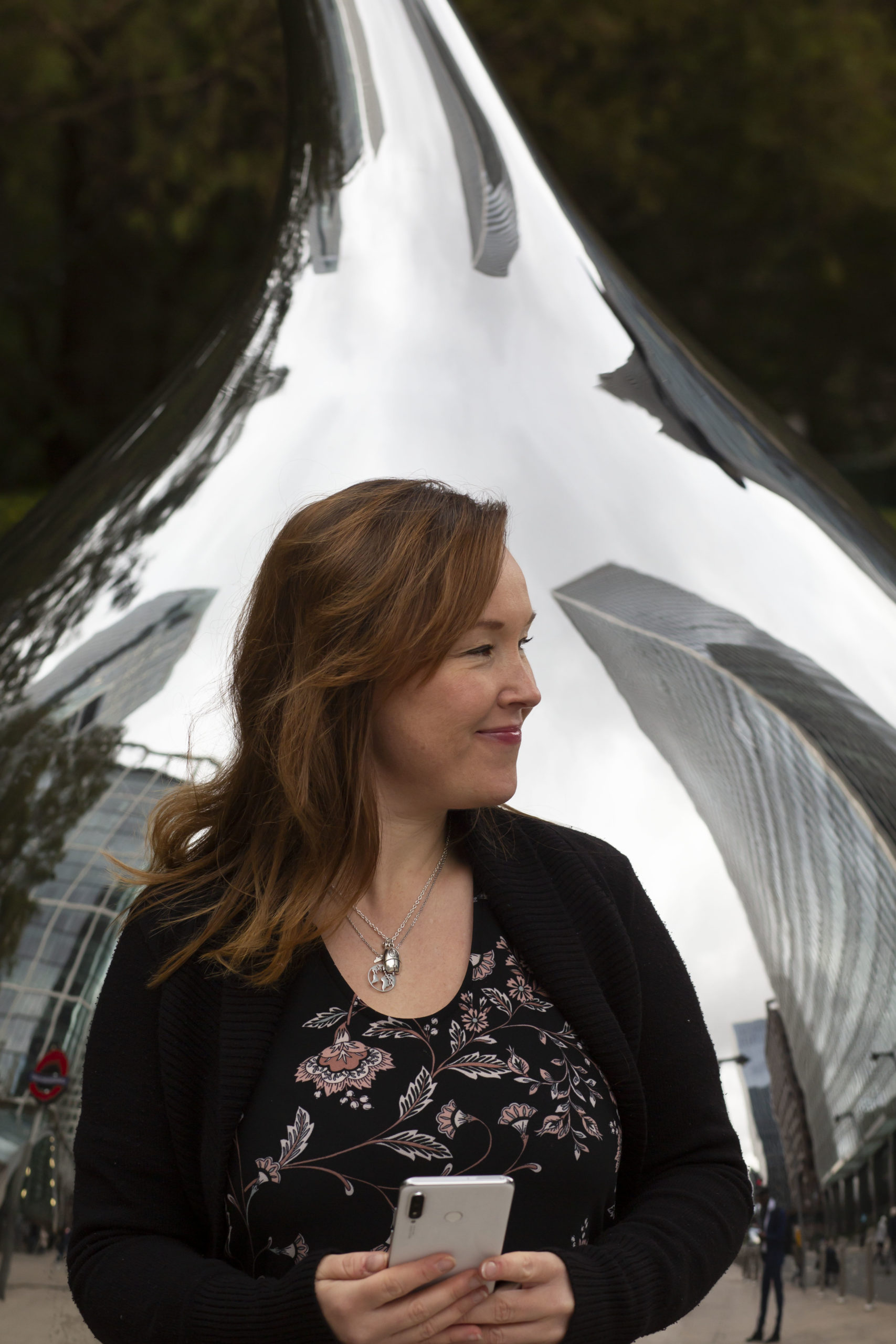 By Manuela Willbold | February 16, 2021
Parents and carers are often concerned about their child's safety online, especially when it comes to gaming. With more e-games like Minecraft and Fortnite on the rise, it is important for any parent or carer to know how to safeguard their children on the web and what to consider when it comes to e-safety.
Why do Children & Young People play Online Games?
Gaming has become a growing trend among youngsters as well as adults with almost two billion video gamers across the world in 2015 and 2.69 billion gamers in 2020. Young people enjoy gaming because it helps them to relax, socialise with their friends and have fun.
Especially during the government enforced lockdowns due to the pandemic in 2020, gaming has provided children and young adults with the opportunity to still connect with others online while schools were closed. Video games can be played on games consoles, apps or websites, mobiles, tablets, PCs, or through smart speakers and virtual reality headsets. Communication is possible through messaging platforms for gamers, or livestreams of well-known gamers on streaming platforms like YouTube.
Children and young people like to play online games because:
They can socialise with friends, play together on the same team, or play against each other through e-games.
They are entertained by watching videos and livestreams of other gamers and it helps them to develop their own gaming skills.
Online games are entertaining, fun, and engaging for young people and some also have educational value.
They may get motivated to also livestream themselves playing games on livestreaming channels like YouTube.
The Minecraft game is a very popular one among younger children, because of its purposeful design and non-violent game focus of creating and building worlds. With 126 million active players worldwide in 2020 your child may be one of them and you should know what the Minecraft game is all about and how you can keep your child safe while playing it.
What is the Game Minecraft about?
The Minecraft game can be imagined as a virtual world that comprises of areas called "biomes" with different biomes containing blocks and plants. These are the building blocks to create and change the landscapes inside the game. The main objective of the Minecraft game, as the name suggests, is to mine for resources that can help the player build a world.
To progress in Minecraft, it's important to collect items such as woods, with the most plentiful sources as logs from trees, and they are available in most biomes. Every player needs to build an inventory that is displayed as small gray boxes known as "slots" which hold the collected items, and each slot can hold a "stack" of items, but how many depends on the item itself. Most items stack up to 64, but some like eggs can only stack up to 16. Items like tools, weapons or armour are completely "unstackable", but are required to complete tasks. Players use tools to mine the blocks and the challenge of the game is to use resources sensibly in order to build a sustainable world. You can read more about it in our Minecraft beginner's guide.
Minecraft explained for Parents
As you can see, Minecraft reflects the real world in the virtual world, and it offers educational and entertainment value at the same time.
There are two different Minecraft editions available:
Java Edition: The original version of Minecraft suitable for PCs and desktops is available through the official Minecraft website and can be purchased and downloaded here.
Bedrock Edition: This version of Minecraft is suitable for game consoles, mobile devices and can be purchased through the Microsoft Store.
But Minecraft is constantly updated and new versions are developed. You can stay up-to-date via the Minecraft help page.
You can learn more about both of the main editions here.
There are four different Minecraft game versions available:
Minecraft: The original version can be played on all devices and the main focus is on building, mining and exploring the Minecraft landscape.
Minecraft Dungeons: In this version of the Minecraft game players are catapulted into the underworld where they face different challenges, such as rescuing villagers in jungles or mountains. This version can also be played on all devices.
Minecraft Earth: This version used to mainly focus on the multiplayer adventure to encourage cooperation and free movement between players. Due to the pandemic which has severely restricted free movement, Minecraft has decided to end this version and it will not be available after July 2021.
Minecraft Education Edition: Here Minecraft acts as a game-based learning platform that promotes creativity, collaboration, and problem-solving in an immersive digital environment. Educators in more than 115 countries are using Minecraft: Education Edition across the curriculum! Learn more about it here.
Is Minecraft safe?
Minecraft is legally accessible to any child anywhere in the world that is over 13 years of age. Children under 13 years should not have their own Minecraft account, but a parental account that is registered in their parent's/carer's name and address according to US law (Minecraft is owned by US firm Microsoft).
Irrespective of the device a child is playing Minecraft on, there is a need the creation of an Xbox Live account where parents can set privacy and multiplayer preferences to their child account. In the Minecraft child account parents should ensure the safest Minecraft gaming experience by managing the privacy and online safety settings in the following way:
Child Accounts for Under 13 must be created by a parent or carer here: https://account.microsoft.com/family/addmember.
Disable Join Multiplayer Games Settings so that your child cannot join any other Minecraft game without your permission.
Block Communicate with Voice, Text, or Invites Settings so that your child can still join and play multiplayer Minecraft games, but they will not be able to see chat messages from other players or their invitations to join games.
Turn Off Chat and External Website Links so that your child will not be exposed to unsuitable content online.
Enable AI Chat Filters to Monitor the Language so that the chat filter automatically removes profane or otherwise inappropriate language from chats. Minecraft also has a team of moderators working round the clock to ensure the chat filters are running smoothly and no misconduct can slip through the cracks.
Mute and block a player that's behaving inappropriately and report them through the game's Pause menu.
Create a unique gamer tag for your child so that their real identity is not revealed, and their data privacy is guaranteed across all platforms they use to play Minecraft.
For more information about e-safety, read this online safety guide or the Minecraft child account guide for better parental controls.
Is Minecraft good for Kids?
You can read about a parent's perspective on Minecraft for kids in Neil Franklin's article to understand his experience with his children playing Minecraft at home. Established organisations like Common Sense Media find Minecraft useful for kids from the age of 8 years because it offers benefits like social interaction and communication, learning problem-solving skills and creativity for example.
Particularly the Education Edition of Minecraft offers many benefits to children such as:
allowing students to work together to build projects and engage in problem-solving activities for groups of up to 30 students using the same game server.
improve the children's' numeracy and computational skills, according to a national survey on teaching with digital games.
Access to extended free resources to assist educators, students, and their families to explore immersive virtual worlds, participate in fun challenges and STEM (Science, Technology, Engineering, and Mathematics) learning.
combining learning from home, remote learning and fun for children in KS2 and higher education.
enhancing the children's knowledge of computer science and coding.
About 98 percent of educators who've used Minecraft Education Edition say that the game helps develop the students' problem-solving skills.
You can find out more about how to play Minecraft Education Edition at home and how to utilize it for learning too.
The Minecraft game has been around since 2011 and its various editions and versions have proven themselves to be an excellent learning and entertainment tool for children while being safe at the same time. At SeekaHost safety is ensured by having a private Minecraft server which allows the owner to build their own personalized Minecraft world where only players they invite have access. Learn more about setting up your own Minecraft server here:
Author Profile

Blogger and Educator by Passion | Online Media & PR strategist for ClickDo Ltd. | Fascinated to Write Blogs in News & Education I have completed a journalism summer course at the London School of Journalism and manage various blogs.